Meet America's new hardworking class
A study focusing on mothers shows how lower-middle-income families are adapting to a harsh reality of living paycheck to paycheck.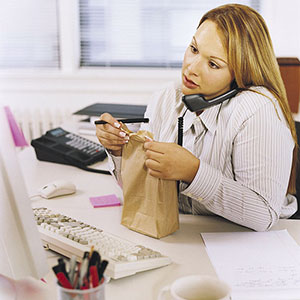 Several grinding years of recession have scoured many of America's middle class into what one marketing and communications group is classifying as the new hardworking class.
Research from Cramer-Krasselt says this group, with annual incomes of between $30,000 and $50,000, earns too much for government assistance but doesn't want that assistance either.
The study focused on working mothers, who are having to evolve financially and socially as the economy continues through hard times. About three-quarters of the women surveyed were college graduates or had some college education, and a similar number were married. About 60% were either fully employed or had part-time work, while 32% were working as stay-at-home moms.
And while many of these women had worked across a wide spectrum of fields, all felt the recession's effects, with 35% losing jobs and another 35% saying their pay got cut. Nearly one in five went from full-time to part-time work, and one-third reported they started working multiple jobs.
Needless to say, financial security is a huge issue for this group. "Life is paycheck to paycheck," one mother said. "We are stressed constantly because things are getting more and more expensive while my paycheck remains the same."
In fact, 83% of those surveyed say a $1,000 expense would be a major financial hardship, and nearly 40% say they'd have no way to pay for such an economic setback.
That's why these mothers have come up with what Cramer-Krasselt calls living with LESS:
Live. "Her community is a survival network," the study states. "She relies on it for swapping deals, sharing items, childcare support and feeding her family -- and they rely on her." One such strategy: 72% of respondents share coupons with friends and family members.
Eat. 88% said they purchase food that can be "stretched" across meals, with such low-cost and filling staples as pasta, rice and ground beef. And 87% say they make an effort to plan meals around what's already in the pantry. But more than half said they'll splurge on certain brand-name foods, rather than a cheaper generic, to preserve some sense of normalcy. "The car may be in the shop, my bills may be late," one respondent said, "but I can still have my Heinz (HNZ) ketchup."
Spend. 91% say they'll "hibernate" -- stay home and make do with what funds they have -- until their next payday. "When I am able to cook, I try and do a lot of freezing," one mom said. "That way when my hours are cut and I don't have money for groceries, we still have food to eat."
Shop. 60% said they'll skip certain aisles to avoid impulse buys. And 42% prioritize items and place back the ones that make them go over budget.
Cramer-Krasselt cites U.S. Census Bureau data showing that about half the country has an annual household income of $50,000 or less, a segment of Americans that is growing nearly three times as fast as other income groups.
"We were compelled to investigate this critical segment of women, not only because they are growing in number but because we believe they are a leading indicator for brands of where the broader population is heading," Joan Colletta-Sapp, Cramer-Krasselt's senior vice-president of brand planning, said in a press statement.

"As we got to know them, we were struck by how remarkably resourceful and resilient they are, living a constant balancing act of calculated trade-offs," she added. "Or, as we came to call it, earning a master's degree in 'making it work.' They're proud and independent -- not looking for a handout -- but we feel there is great opportunity for marketers to appreciate (the women's) situation and identify ways to help give (them) a 'hand up.'"
DATA PROVIDERS
Copyright © 2014 Microsoft. All rights reserved.
Fundamental company data and historical chart data provided by Morningstar Inc. Real-time index quotes and delayed quotes supplied by Morningstar Inc. Quotes delayed by up to 15 minutes, except where indicated otherwise. Fund summary, fund performance and dividend data provided by Morningstar Inc. Analyst recommendations provided by Zacks Investment Research. StockScouter data provided by Verus Analytics. IPO data provided by Hoover's Inc. Index membership data provided by Morningstar Inc.
MARKET UPDATE
[BRIEFING.COM]
Commodities ended the day mostly lower today with energy, excl natural gas, grains (corn, wheat and soybeans) and copper and silver all finishing in the red.
Gold and natural gas futures ended today's session higher.
Grains sold off today following the monthly USDA WASDE report.
Corn ended the day 2% lower at $4.87/bushel, soybeans lost 40 cents (or -2.7%) to $14.19/bu and wheat fell 14 cents (or ) to $6.39/bu.
Copper ended 1.6% to ... More
More Market News
TOP STOCKS
What ate into McDonald's sales?
Like many companies this winter, the fast-food giant blamed a drop in same-store sales on the weather. But could its problems be bigger than a snowbank?