$400K a year is the new 'rich'
The budget deal for tax hikes on America's upper crust sets the bar far higher than the previous $250,000.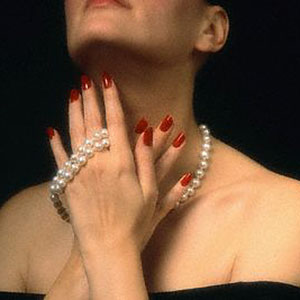 The fiscal cliff deal didn't solve all the nation's economic problems, but it did answer one pressing question from the debates that preceded it: Who, exactly, are "the rich"?
The answer, apparently, is an individual earning at least $400,000 a year or couples making at least $450,000. They're the only folks who qualify for the deal's new 39.6% tax bracket, and they easily clear the $325,000 bar the government uses to separate the top 1% of income owners from the unwashed plebes below.
They're also somewhat wealthier than the demographic President Barack Obama had in mind when he suggested Monday that raising taxes on "the wealthiest 2% of Americans" could help reduce the deficit. Back then, policymakers still seemed to agree that $250,000 in income was the dividing line between rich and poor. By raising the bar, Congress just cut off 28% of the income that could have been taxed at higher rates.
Sure, people making more $250,000 still account for just under 2% of all tax filers, or about 2.85 million households, according to the Tax Policy Center. But what's the use of being "elite" if 2.85 million others are being elite right alongside you?
Clearly something needed to separate the deep-pocketed swells tacking their sloops toward Newport from the nouveau riche bombing across Lake Washington on their cigarette boats. After all, there are fewer than 1 million households with annual incomes of $500,000 or more nationwide. They're 0.6% of all taxpayers and, by jove, should get some sort of special recognition for it.
The folks below that bar don't seem to disagree. Ipsos Mendelsohn earlier this year asked affluent Americans earning $100,000 or more annually to define who they felt was in the "1%" targeted by Occupy Wall Street. On average, they cited people making at least $1.4 million a year.
According to Ipsos, those $100,000-plus households are in the top 20% to 25% of earners, but think they're in the 38th percentile. Meanwhile, super-affluent households making $250,000 a year or more in the top 2% of earners think they're in the 16th percentile.
"That's a big difference from 2006 or 2007, when everyone kind of overestimated how wealthy they were, or at least they felt like they were going to get rich, so started spending according to their perceptions," Steve Kraus, chief insights officer in the Audience Measurement Group at IpsosCT, told Ad Age. "Today, I think it's more the opposite pattern."
They may not feel 1% rich, but the $250,000-and-above earners who just dodged a tax hike are still fairly confident that they're doing better than most. According to a Gallup poll released in late 2011, it would take a median of just $150,000 a year in income for most Americans to consider themselves rich. While those making less than $50,000 a year would make do with $100,000 a year, college graduates, city dwellers, inner suburbanites and those already making $100,000 would feel flush with between $200,000 and $250,000 a year.
That's some cute schoolyard daydreaming compared to how government's newly defined "rich" view personal finance. Back in June, Fidelity surveyed 1,000 millionaires with an average of $3 million in worth and asked what it would take to make them wealthy. The answer? About $5 million in investable assets, which is down roughly a third from the $7.5 million they felt they needed a few years back.
Increased income taxes for the $450,000-plus crowd left a lot of expendable income on the table and did little to address inheritance, capital gains and other income streams that keep the top bracket on top. But wringing some more cash out of the American elite gets a bit easier when both sides are comfortable with that club's admission price.

More on Money Now
DATA PROVIDERS
Copyright © 2014 Microsoft. All rights reserved.
Fundamental company data and historical chart data provided by Morningstar Inc. Real-time index quotes and delayed quotes supplied by Morningstar Inc. Quotes delayed by up to 15 minutes, except where indicated otherwise. Fund summary, fund performance and dividend data provided by Morningstar Inc. Analyst recommendations provided by Zacks Investment Research. StockScouter data provided by Verus Analytics. IPO data provided by Hoover's Inc. Index membership data provided by Morningstar Inc.
MARKET UPDATE
[BRIEFING.COM] The stock market began the new week on a cautious note. The S&P 500 lost 0.3%, but managed to erase more than half of its opening decline. Thanks to the rebound, the benchmark index reclaimed its 50-day moving average (1976.78) after slipping below that level in the morning.

Equities slumped at the open amid a couple global developments that dampened the overall risk appetite. Continued student protests in Hong Kong and a potential response from China weighed on the ... More
More Market News