Why Flickr just got a huge overhaul
Yahoo is finally showing some interest in the Web property it neglected for years. There's a larger strategy at play here.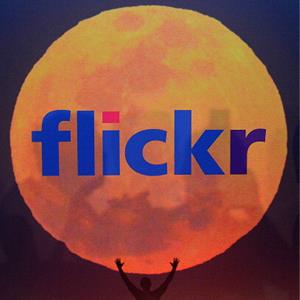 Yahoo
(
YHOO
) is bringing
Flickr
back from the Internet graveyard, giving the photo service a huge upgrade by offering everyone a terabyte of free storage.
One terabyte is insanely huge. A user can now store about 500,000 photos for free -- that's a lifetime's worth for most people. And with that one master stroke, Yahoo has made its intentions clear: It wants to be your main destination for online photo storage and sharing.
Flickr also got a much-needed design revamp, going from what New York Times technology columnist David Pogue
described as
"ugly, cramped and baffling" to impressive, beautiful and smartly laid out.
It's really a shocking overhaul -- a direct contrast to the way Yahoo previously approached Flickr. In the past, you could show only your 200 most recent photos if you had a free account (what was the point of that?) or get unlimited space for $25 a year. Tough to justify paying that when you could more easily store photos on
Facebook
's (
FB
) Instagram, Google Drive and other cloud sites.
The move is also one that clearly shows the influence of
Google
(
GOOG
) on Yahoo CEO Marissa Mayer. Google, where Mayer worked for 13 years before jumping to Yahoo, has no problem giving stuff away in hopes of getting a nice return later in the form of ad sales and other revenue. Remember when Google took the world by surprise in 2004 by offering everyone 1 gigabyte of free email storage on Gmail? There are shades of that here.
So what's in it for Yahoo? After all, it will cost a pretty penny to store that many photos for its users, although most users probably will never come close to the limit. The Flickr upgrade fits nicely into Yahoo's recent acquisition of
Tumblr
(what's with the missing e's here?) and gives you a real sense of where Mayer is going.
Yahoo was in danger of losing its users in the increasingly fragmented world of online content and sharing. People were being pulled off to Facebook,
Twitter
, Google,
Zynga
(
ZNGA
) and any number of other companies touting improvements over Yahoo's rather stale offerings. Yahoo is trying to stay central and relevant in their lives, sacrificing short-term revenue in order to do so. Mayer is playing the long game here, and it's a big bet.
I've been a Pro user for many years and have nearly 60,000 pictures on Flickr. The new interface looks good at first, but I've found it to be a mess. First all the bigger pictures instead of the thumbnails use a lot of bandwidth and many of my viewers are complaining. Also, you have to look through all the pictures (in their bigger form) to get to a given picture. There are fewer pictures per page and I have not figured out how to change the size.
When you click on a picture, it takes you to a slide viewer and if you select different sizes, you go back to the old view for a minute. When you return to the main screen, it starts you over at the beginning of the set or stream! And you have to wade through all the pictures again.
The new uploader only loads 200 pictures at a time. I take pictures of events and share them with my friends. I get 500-1,000 pictures per day. A three day event could be 3,000 pictures easily. That is 15 separate uploads. And I've found it drops my photo titles at times. When someone complained about the limit, Flickr responded with a question of why anyone would want to upload more than 200 at a time.
I've really like Flickr despite a few missing tools, but if this interface stays, it is clear they want the occasional snapshot taker and not serious photographers.
First of all your Flickr math of 500,000 images is based on the average resolution of today's most popular cell phone cameras.

Secondly, you fail to mention that Tim Parsey, the chief designer of the new Flickr layout, quit working for the Yahoo/Flickr group as of May 27th. Citing he was not comfortable with the hands on approach of Yahoo CEO, Marissa, Mayer.



what an abortion. david pogue, i do not understand your comments. clearly mayer cares not about her current customers. it is truly obtuse in its entirety. does anyone remember netflix. this is a larger debacle, me thinks, and it will not go away anytime soon. i would love to be a fly on the wall at her next board meeting.  
and btw, what happened to WHITE SPACE?
Are you sure you want to delete this comment?
DATA PROVIDERS
Copyright © 2014 Microsoft. All rights reserved.
Fundamental company data and historical chart data provided by Morningstar Inc. Real-time index quotes and delayed quotes supplied by Morningstar Inc. Quotes delayed by up to 15 minutes, except where indicated otherwise. Fund summary, fund performance and dividend data provided by Morningstar Inc. Analyst recommendations provided by Zacks Investment Research. StockScouter data provided by Verus Analytics. IPO data provided by Hoover's Inc. Index membership data provided by Morningstar Inc.
MARKET UPDATE
[BRIEFING.COM] The stock market finished an upbeat week on a mixed note. The S&P 500 shed less than a point, ending the week higher by 1.3%, while the Dow Jones Industrial Average (+0.1%) cemented a 1.7% advance for the week. High-beta names underperformed, which weighed on the Nasdaq Composite (-0.3%) and the Russell 2000 (-1.3%).

Equity indices displayed strength in the early going with the S&P 500 tagging the 2,019 level during the opening 30 minutes of the action. However, ... More
More Market News