Bitcoins may be the libertarian tax solution
Anonymous trading, cloud-based holdings and limited Treasury regulation could make the online currency virtually tax-free.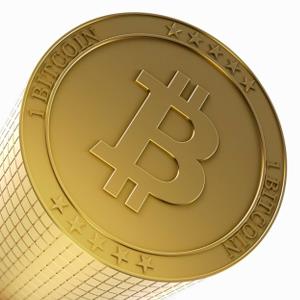 To libertarians wondering whether they can use bitcoins to avoid taxes, the IRS has a short, sweet answer for you: We're not sure.
Back in March, the Treasury Department issued a series of guidelines for bitcoin brokers. That guidance was more about registration requirements for brokers and money-laundering laws than it was about the tax implications of holding online currency.
But IRS spokesperson Anthony Burke told The Huffington Post that the agency hasn't yet clarified whether payments received in bitcoins should be considered barter, in-kind payments or payments in a foreign currency. Those aren't small distinctions, because each is treated differently under the tax code. There's also no sign of whether bitcoin donations to nonprofit organizations are deductible in U.S. dollars.
Since their inception as an idea put forward by Japanese cryptologists, bitcoins have existed largely outside the realm of nation states and their tax laws. They are traded anonymously and live on computer servers outside the global financial system, which makes them ideal for people who want out of the U.S. tax structure.
Libertarians are far from the only ones who see the value in bitcoins, though. MoneyNOW has been covering the alt-currency extensively and has noted that Europeans
embraced bitcoins
after watching the euro swoon, banks in Cyprus shut down and governments raid bank accounts.
Entrepreneurs talked about
making ATMs
that converted other currencies to bitcoins, and even the Winklevoss twins traded their
Facebook
(
FB
) dreams for
bitcoin investment
. As buyers discovered last week, though, bitcoins can be
extremely volatile
and can have their value crash almost instantly.
From the libertarian perspective, that still beats paying taxes. Huffington Post points to a thread on the online forum Bitcoin Talk from 2011 in which most early bitcoin users noted they would report any amount of the virtual currency traded into U.S. dollars as income. Many others, however, said they would use bitcoins to barter online without reporting their take, a practice that's unlawful in the U.S.
It's still a long way off, but Tax Day 2014 could get really interesting if a whole tax-averse portion of Americans uses bitcoins to opt out -- and the Treasury finds its hands tied.
DATA PROVIDERS
Copyright © 2014 Microsoft. All rights reserved.
Fundamental company data and historical chart data provided by Morningstar Inc. Real-time index quotes and delayed quotes supplied by Morningstar Inc. Quotes delayed by up to 15 minutes, except where indicated otherwise. Fund summary, fund performance and dividend data provided by Morningstar Inc. Analyst recommendations provided by Zacks Investment Research. StockScouter data provided by Verus Analytics. IPO data provided by Hoover's Inc. Index membership data provided by Morningstar Inc.
MARKET UPDATE
[BRIEFING.COM] Precious metals are trading lower this morning. Dec gold brushed a session low of $1212.50 in recent action and is now down 0.2% at $1214.60. Dec silver traded as low as $12.57 but has been inching higher in recent trade. It is currently at $17.71, or 0.8% lower.

Nov crude oil pulled back from its session high of $91.82 set at pit trade open and is slipping deeper into negative territory. It touched a LoD of $90.77 and is currently down 0.9% at $90.86.

Oct natural ... More
More Market News