US electricity use has flattened
American homes and businesses are using less power. A move away from manufacturing and a population shift to the South are among the factors.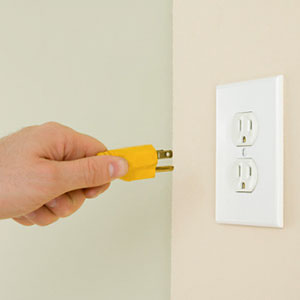 You'd think America's electricity use would be skyrocketing, the way we're addicted to our smartphones, computers and televisions. Instead, our use has flattened -- a huge change from the past when growth was topping 8% a year, The Wall Street Journal
reports
.
The newspaper cites projections from the Energy Information Administration, which says that electricity use will only grow 0.6% a year for industrial users and 0.7% for consumers through 2040.
There are several reasons for the slowdown in growth, the Journal reports. Here are some of them.
More efficient products.
Appliance makers have made huge progress in developing products that use less energy. The use of compact fluorescent lightbulbs also makes a difference.
Less U.S. manufacturing.
Industrial companies are also getting efficient. And their numbers are declining as well as manufacturing has shifted elsewhere in this global economy.
A population shift to the South.
The Economist
reports
that Americans are moving from Northern states to Southern states. As a result, they aren't running their heaters as much. Although air-conditioning uses more energy than heating, people don't need to use air-conditioning as much.
Better insulation.
The Economist also notes that U.S. homes and businesses have better insulation, so we don't have to run our air conditioners and heaters as much.
This is all good news, unless you're a power company. Many are trying to improve profits in this slowdown, and struggling, the Journal reports. Some of them are building high-voltage transmission lines, which produce more money. Some are cutting investments in nuclear and renewable-energy projects.
More on Money Now

MARKET UPDATE
[BRIEFING.COM] S&P futures vs fair value: -6.00. Nasdaq futures vs fair value: -13.00. Nasdaq at... NYSE Adv/Dec 0/0... Nasdaq Adv/Dec 0/0.
More Market News