The top cities hurt by daylight saving time
One study looked at how much money major metropolitan areas lose when the clocks change.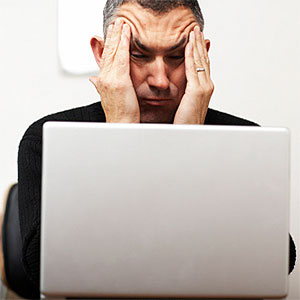 We don't just lose an hour of sleep when the clocks change for daylight saving time. We lose real money, too.
That's the conclusion of a new survey by SleepBetter.org, which asked researchers to analyze evidence showing the economic drawbacks of daylight saving time.
As the basis of their research, the economists focused on three main areas. First, medical studies have shown that losing an hour of sleep leads to more heart attacks. Second, sleep deprivation has been linked to more workplace injuries in the mining and construction business. And finally, it causes a bit more loafing around at work.
SleepBetter.org has developed what it calls the "Lost Hour" economic index showing that moving the clock ahead Sunday will produce a $434 million hit to the U.S. economy. The company looked at how individual U.S. cities were affected as well.
At the top of the list is Morgantown, W.Va., a city with higher rates of heart attacks and, historically, a higher rate of mining and construction accidents. Two other West Virginia regions rounded out the top three for similar reasons. Florida cities also appear on the list, mostly because of higher heart-attack rates linked to the large population of retirees in the state.
Here are the rest of the top 20 areas hurt economically by daylight saving time, according to the index:
                   Region                                                    Total cost             Per-capita cost
Huntington-Ashland, W.Va.-Ky.-Ohio
$930,759
$3.18

Parkersburg-Marietta​,

W.Va.-Ohio
$519,472
$3.15
Charleston, W.Va.
$973,594
$3.15

Kingsport-Bristol-Br​istol,

Tenn.-Va.
$925,487
$2.94
Lakeland, Fla.
$1,582,213
$2.58
Tampa-St.

Petersburg-Clearwate​r,

Fla.
$7,283,123
$2.57
Ocala, Fla.
$863,182
$2.56
North

Port-Bradenton-Saras​ota,

Fla.
$1,822,027
$2.55
Punta Gorda, Fla.
$404,984
$2.49

Scranton--Wilkes-Bar​re,

Pa.
$1,412,054
$2.46
Myrtle Beach-Conway-North Myrtle Beach, S.C.
$662,576
$2.42
Pittsburgh
$5,794,723
$2.42
Palm

Bay-Melbourne-Titusv​ille,

Fla.
$1,336,302
$2.42
Evansville, Ind.-Ky.
$873,111
$2.39
Tulsa, Okla.
$2,277,053
$2.39
Sebastian-Vero Beach, Fla.
$334,825
$2.39
Bloomington, Ind.
$464,931
$2.37
Chattanooga, Tenn.-Ga.
$1,268,241
$2.36
Deltona-Daytona Beach-Ormond Beach, Fla.
$1,187,424   
     
$2.36
MARKET UPDATE
[BRIEFING.COM] The S&P 500 ended this week with a bang, roaring to a new all-time high on the back of stronger-than-expected economic data, influential leadership, and an ongoing appreciation for the Fed's monetary policy support.

The bullish bias was evident in premarket action as the S&P futures pointed to a higher start without the benefit of any definitive news catalyst. Stocks indeed benefited from a blast of buying interest at the opening bell on this ... More
More Market News