7 facts about America's youngest female billionaire
Lynsi Torres is the president and owner of In-N-Out Burger, the chain her grandparents started in California.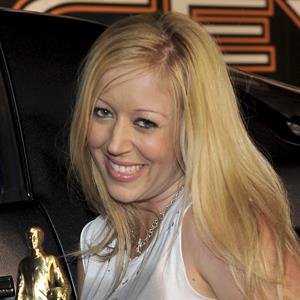 If someone asks you to picture a billionaire, chances are you'll think of a man who's probably over age 50. But according to Bloomberg News, there are a handful of women in the ranks -- and one of them is 30-year old Lynsi Torres, one of the youngest female billionaires on the planet. 
Who is she, and how did she get into the ranks of the likes of Berkshire Hathaway's (BRK.B) Warren Buffett (worth $52 billion) and Mexico's Carlos Slim ($78.3 billion)? 
Here are seven interesting facts about Torres:
She has a day job.
Torres is the owner and president of In-N-Out Burger, a chain of restaurants that's built a cult-like following for its dedication to fresh ingredients. In-N-Out has even claimed top chefs such as Gordon Ramsay as fans.

She's the heir to a fortune
. She's the sole family heir to Harry and Esther Snyder, her grandparents, who started the chain as a single drive-through hamburger stand in Baldwin Park, Calif. She inherited control after several family deaths, including her father's death at age 49 from a prescription drug overdose.
She's been married three times.
Her first marriage was to her high school sweetheart. She next married Richard Martinez shortly before her grandmother died. In 2011, she next married Val Torres Jr., a race car driver and contractor.
She loves racing cars.
Torres, a car race enthusiast, has formed a husband-and-wife team with Val Torres Jr. to compete in drag races. She
told National Dragster
that she started attending drag races at age 2 and first competed one 12 years ago, driving a 1969 Camaro.
She has a massive mansion.
Torres lives in a "resort-like estate" that she
bought for $17.4 million
last year. She purchased the Bradbury, Calif., house from Adrián Beltré, the former third baseman for the L.A. Dodgers. The house sprawls across 16,600 square feet on 4.16 acres and includes a 2,500 square-foot guest house.
She's publicity-shy.
According to Bloomberg, few people in the restaurant industry know her. "I was even surprised there was a granddaughter," said restaurant consultant Janet Lowder. Torres declined to talk to Bloomberg and has refused most interview requests, including one from author Stacy Perman, who wrote a 2009 book about the company.
She didn't graduate from college.
Torres doesn't have a college degree and has little formal management training, according to Bloomberg.
About moneyNOW
MoneyNOW brings users smart, original and entertaining takes on the latest business and investing topics that are buzzing on the Web.
MARKET UPDATE
[BRIEFING.COM] The major averages continue to trade near their recent levels as today's session enters its final hour.

In the foreign exchange market, the Dollar Index remains in negative territory as a sleepy session drifts towards the finish line. Today's action has been limited to a 30 cent range, with current trade taking place near the middle of the range at 83.60. The Swiss franc and the Japanese yen have been the biggest beneficiaries of today's dollar weakness.

The USDCHF ... More
More Market News
TOP STOCKS
5 stocks to watch for next week
Costco and Tiffany to report earnings. Consumer confidence index for May to be released. Carnival slashes prices to attract customers after a string of accidents. Pending home sales for April are due.