Canada grabs for America's foreign skilled workers
Ottawa is exploiting the messed-up H-1B program to lure employees with offers of speedy visas and lower taxes.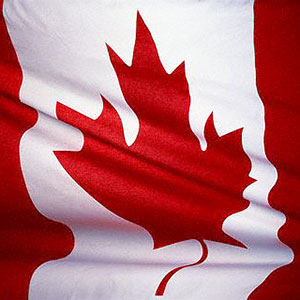 The Canadian government is breaking with its national stereotype of politeness and taking a decidedly aggressive approach when it comes to luring foreign technology specialists in the U.S. who are having visa issues.
The ongoing congressional debate on U.S. immigration reform has exposed many problems with the country's H-1B visa program. This class of visa is issued each year to thousands of highly skilled foreign workers.

The problem is the current program is full of holes and complications. As MSN Money recently reported, fashion models have better chances of receiving a coveted H-1B visa than the qualified engineers and computer programmers companies like Google (GOOG), Intel (INTC) and Cisco Systems (CSCO) say they need working in America.
Enter Jason Kenney, Canada's minister of citizenship, immigration and multiculturalism, who was in Silicon Valley last weekend in a bald attempt to poach some foreign talent.
"There are potentially tens of thousands of bright young people who are involved in the tech industry, many of them in startups, for whom the clock is ticking on their temp status in the United States," Kenney said in an interview with Canada's Financial Post before his trip.
"We just want to drive the point home that if you're thinking of doing a startup in North America, why don't you come to Canada," he added. "You can do so permanently. Create the wealth there, create the jobs in Canada, bring your huge human capital to Canada, contribute to our economy."
The Canadian government even purchased billboard space on California's highway 101, which links San Francisco International Airport and Silicon Valley, urging U.S. foreign workers "to 'pivot to Canada,' where they can benefit from the new startup visa as well as 'low taxes,'" as the Financial Post reported.
The Canadian campaign isn't going unnoticed overseas. The SiliconIndia website says Canada is presenting itself as "an appealing alternative" to the "very limited availability of green cards and huge numbers of applicants who are often H-1B visa holders. Entrepreneurs who do not receive the green card on time often have no choice but to leave the US."

Hey, maybe Canada can put the disenfranchised US STEM workers back to work.  Many of those discarded and disenfranchised US STEM workers had to train their foreign replacement in order to receive a severance package.

Seattle is full of ex-Microsoft workers who lost their job that was later backfilled with a worker from a low cost labor center, primarily India and Communist China, on an H-1B visa.

I am sure that many disenfranchised US STEM workers would be willing to move to Canada, and BTW, it was the US STEM worker that actually created this technology!


We legally take in 5000 unskilled Hispanics each week.  We throw out people who might cost employers money to hire.
There's a young doctor from Spain in Baltimore whose Visa runs out in July, who is doing ENT research.  There's a good chance America will throw him out rather than give him a Green Card.  But it will take in Juan from Guatemala who speaks no English, can barely read and write, and will paint buildings for minimum wage and no benefits.


Smart move, Canada, in taking advantage of the corrupt, short sighted policies of the Obama Administration. Obama wants to offer citizenship only to uneducated ILLEGALS and other foreigners who will vote for Democrats. With many Americans too lazy to get the education to land good jobs, Canada should soon surpass the US in high-tech industries and should be able to siphon off those Americans with education and ambition as well as many of our high-tech companies. Then the US could truly achieve the Obama goal of reducing the American population to the lowest common denominator.   
Are you sure you want to delete this comment?
DATA PROVIDERS
Copyright © 2014 Microsoft. All rights reserved.
Fundamental company data and historical chart data provided by Morningstar Inc. Real-time index quotes and delayed quotes supplied by Morningstar Inc. Quotes delayed by up to 15 minutes, except where indicated otherwise. Fund summary, fund performance and dividend data provided by Morningstar Inc. Analyst recommendations provided by Zacks Investment Research. StockScouter data provided by Verus Analytics. IPO data provided by Hoover's Inc. Index membership data provided by Morningstar Inc.
MARKET UPDATE
[BRIEFING.COM] Equity indices remain near their flat lines as heavily-weighted sectors continue trading in mixed fashion.

At this juncture, the industrial sector (-0.6%) is the weakest performer among cyclical groups with defense contractors pressuring the space. The PHLX Defense Index is lower by 1.1% with just about every component trading lower. Including today's decline, the Defense Index is now down 2.4% for the week and off 0.7% so far in September. On the upside, General ... More
More Market News