Thanksgiving travelers ditch planes, trains for automobiles
AAA finds that flat gas prices are fueling holiday car travel despite lower airfares.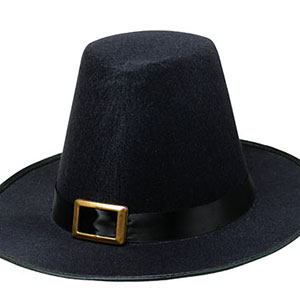 There aren't many great Thanksgiving movies out there, but 1987's "Planes, Trains and Automobiles" may be the best representation of Thanksgiving travel ever projected onto a screen.
John Hughes of "Ferris Bueller's Day Off," "The Breakfast Club" and "Sixteen Candles" wrote, produced and directed it. Steve Martin and John Candy -- at or just past the peak of their comedic powers, depending on your tastes -- were cast as the hapless travelers just trying to make their way home. Despite that alchemy, the film remains a painful, depressing, bittersweet-at-best statement on family, stress and the almost inevitable futility of making it from Point A to Point B during one of the busiest and most meteorologically fickle times of the year.
If Thanksgiving transit eroded the good humor of three of the greatest comedic minds of their generation in a 92-minute narrative, is it any wonder most Americans are dispensing with the planes and trains for their hours-long journey this holiday? AAA's Thanksgiving travel forecast estimates that 43.6 million Americans will travel this Thanksgiving, up 0.6% from last year. Of those travelers, 90% (39.1 million) will travel by automobile. That's up 0.6% from last year, too, but air traveler numbers are down 1.7% to 3.14 million from 3.21 million in 2012.

Only 1.3 million travelers are taking trains, buses, cruise ships or any other form of transportation this Thanksgiving.

Though cutting out a plane trip is an easy way to save cash around the holidays, frugality isn't as powerful a force as it was in the early days of the economic downturn. Median Thanksgiving travel spending is expected to drop from $554 in 2011 to $498 this year, but not all of that decline comes from the passenger's end. AAA predicts that average gas prices could dip to $3.25 this year after sitting at $3.32 last year. Meanwhile, the average lowest round-trip Thanksgiving airfare of $188 is down 11% from last year.
If passengers aren't cutting air travel to save a few bucks, they may be doing so to protect their fraying sanity. Overall, travelers are cutting their Thanksgiving trips 16.7% from an average 706 miles last year to 588 miles in 2012. Airline critics point to shrinking flight capacity, disappearing amenities and soaring fees that increased 11.3% from $32.5 billion last year to an estimated $36.1 billion this year, according to airline revenue consultant IdeaWorksCompany.
But somewhat more important than mounting fees or diminished seat width and legroom on a short holiday weekend is timeliness and convenience. That hasn't been the airlines' strong point this year. Let's throw away the airline industry's 75% on-time arrival rate that airline tracking site FlightStats.com observed in October, as the 20,254 flights cancelled by Superstorm Sandy trailed only the Blizzard of 2010 for weather-related delays and cancellations in the last seven years. If you go back to the end of the airlines' peak summer travel season in August, they were still arriving on time only 74.9% of the time. That's a one in four chance of having your flight delayed or cancelled altogether.
Even in a slow September, when airlines made 80% of their trips on time, some companies couldn't hold it together. Bankruptcy and labor issues dropped on-time arrivals from American Airlines (AAMRQ) to 59% for September. That climbed to 68% in Sandy-affected October, but still lagged behind Delta's (DAL) 86% on-time performance and even United's (UAL) 78%. The latter had a better on-time record despite Sandy canceling more than 2,100 of its flights to American's 760.
When the odds missing a Thanksgiving flight home to turkey and stuffing on time are anywhere between a quarter and a coin toss, suddenly a few extra hours and gallons of gas don't seem like such a sacrifice. Planes, trains or automobiles? It looks like an extra helping of the latter this holiday season.
DATA PROVIDERS
Copyright © 2014 Microsoft. All rights reserved.
Fundamental company data and historical chart data provided by Morningstar Inc. Real-time index quotes and delayed quotes supplied by Morningstar Inc. Quotes delayed by up to 15 minutes, except where indicated otherwise. Fund summary, fund performance and dividend data provided by Morningstar Inc. Analyst recommendations provided by Zacks Investment Research. StockScouter data provided by Verus Analytics. IPO data provided by Hoover's Inc. Index membership data provided by Morningstar Inc.
MARKET UPDATE
[BRIEFING.COM] The S&P 500 trades lower by 0.5% with one hour remaining in the session. The benchmark index is on course to register its third consecutive decline, while widening this week's loss to 1.3%. The Dow and Nasdaq have had a comparable showing with respective week-to-date declines of 1.2% and 1.5%, while the Russell 2000 has been unable to keep up. The small-cap index has given up 0.9% today and is down 2.3% for the week.

Today's session-long weakness has caused ... More
More Market News