For young workers, a steady job is hard to find
Nearly half of unemployed Americans are under 34, while those employed shouldn't expect to stay put for long.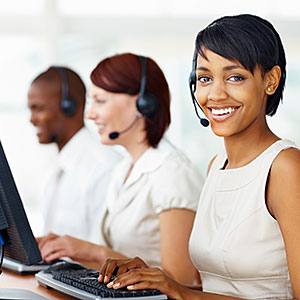 Well, young American workforce, there's no way of putting this nicely: You're hosed.
According to public policy organization Demos, about 45% of the nation's unemployed are between 18 and 34. That's 5.6 million young people who don't have a job, not to mention 4.7 million more who are underemployed or working in jobs for which they're overqualified.

Even if you do manage to find some kind of gainful employment, don't plan on sticking around very long. A Labor Department study found that the average 25-year-old has already worked 6.3 jobs since he or she turned 18. That's beating mom and dad's pace, as the same study found that young baby boomers between 50 and 55 worked 5.5 jobs by the time they hit 25.

The news isn't getting better anytime soon, either. Demos estimates that the U.S. economy would have to add another 4.1 million jobs before young adults get back to pre-recession employment levels. Those who are employed, meanwhile, have expectations of the job market that don't mesh with reality.

A PwC study found that 54% of millennials planned to work for between two and five employers for their entire career. A Career Advisory Board study says workers between 21 and 31 plan to work only five jobs total during their lifetimes. They're already 1.3 jobs in the red.
That said, young workers and job seekers don't need yet another reminder of how tough it is out there. Both art-school students and MBAs are being crushed by debt. Doctorate recipients are seeking food stamps in increasing numbers.
Even when college grads land a job, it's not always one that requires their level of education. Roughly 284,000 college graduates are making minimum wage. Even though the U.S. economy has recovered 5.7 million of the 8.7 million jobs shed during the recession, The National Employment Law Project says nearly 60% of all jobs lost during the recession paid middle-income wages or better, but roughly 65% of the jobs that have been regained are low-wage.
As a result, The Center For College Affordability and Productivity reported that nearly half of the college graduates from the class of 2010 are in jobs that don't require a bachelor's degree. A full 38% have taken gigs that don't even require a high school education. According to the Associated Press, that has dropped the median wage for college graduates significantly since 2000.
Still, a college degree continues to be an advantage. From 2010, when the job market bottomed out, to 2012, workers with bachelor's degrees saw their employment rate increase by 5%. Those with advanced degrees fared even better: Among workers with master's, doctoral or professional degrees, about 1.1 million more reported having a job in 2012 than in 2010. According to the Labor Department, that 6.7% increase represents the fastest employment gain of any education level during that span.
On the other side, the 36% of American workers older than 25 with a high school education or less started losing jobs in 2007 and haven't stopped. About 767,000 fewer of them reported having a job in 2012 than in 2010, and 2 million workers in that demographic left the job market altogether during that span.
DATA PROVIDERS
Copyright © 2014 Microsoft. All rights reserved.
Fundamental company data and historical chart data provided by Morningstar Inc. Real-time index quotes and delayed quotes supplied by Morningstar Inc. Quotes delayed by up to 15 minutes, except where indicated otherwise. Fund summary, fund performance and dividend data provided by Morningstar Inc. Analyst recommendations provided by Zacks Investment Research. StockScouter data provided by Verus Analytics. IPO data provided by Hoover's Inc. Index membership data provided by Morningstar Inc.
MARKET UPDATE
[BRIEFING.COM] The stock market finished the Tuesday session on the defensive after spending the entire day in a steady retreat. The S&P 500 (-0.6%) posted its third consecutive decline, while the small-cap Russell 2000 (-0.9%) slipped behind the broader market during afternoon action.

Equity indices were pressured from the start following some overnight developments that weighed on sentiment. The market tried to overcome the early weakness, but could not stage a sustained rebound, ... More
More Market News