Bill O'Reilly targets Al Gore for selling Current TV to Al-Jazeera
The conservative TV host questions the sale of Gore's cable news network to the pan-Arab broadcaster.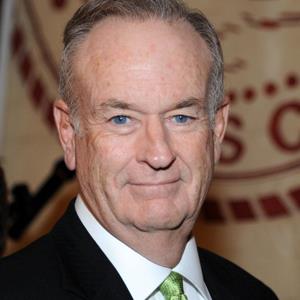 Conservative television host Bill O'Reilly is condemning former U.S. Vice President Al Gore as a "hypocrite," citing a report that Gore wanted to sell Current TV, the cable network Gore helped establish, to Al-Jazeera before higher taxes kicked in on Jan. 1. 

O'Reilly, whose top-rated "O'Reilly Factor" airs on Fox News, cited a story in the New York Times that said Gore and his partners were eager to complete the deal before year-end because of the higher tax rate. 
That comes just two months after Gore told Reuters he felt citizens should "do their fair share," O'Reilly noted. "I guess that means selling assets at the lower capital gains rate?" he added.
But O'Reilly's not the only one taking aim at Gore for selling to Al-Jazeera, the pan-Arab broadcaster backed by the oil-rich country of Qatar -- which O'Reilly described as an "anti-American network."

Gore, who shared the 2007 Nobel Peace Prize for his fight against climate change, stands to gross about $70 million from the sale, according to Bloomberg. Gore reportedly has a 20% stake in Current TV.

"It's reeking with irony," Jeff Sonnenfeld, senior associate dean at the Yale School of Management, tells Bloomberg. "It seems to be at least a paradox in terms of his positions on sustainability and geopolitics."
The estimated profit is a huge jump from the maximum net worth of $1.7 million reported by Gore when he ran for president in 1999, the article points out. 
Al-Jazeera, whose English-language version has struggled to gain a foothold in the U.S., might face an uphill battle to see a turnaround with American audiences.
Immediately after the purchase, Time Warner Cable shut down Current TV's programming, cutting off access to 12 million homes.
But Time Warner appeared to reconsider on Thursday, noting that it would keep "an open mind" as the network develops. Al-Jazeera, which is reportedly paying $500 million for the network, plans to shut down Current's programming and start a new English-language channel via Current's distribution.

More on Money Now

DATA PROVIDERS
Copyright © 2014 Microsoft. All rights reserved.
Fundamental company data and historical chart data provided by Morningstar Inc. Real-time index quotes and delayed quotes supplied by Morningstar Inc. Quotes delayed by up to 15 minutes, except where indicated otherwise. Fund summary, fund performance and dividend data provided by Morningstar Inc. Analyst recommendations provided by Zacks Investment Research. StockScouter data provided by Verus Analytics. IPO data provided by Hoover's Inc. Index membership data provided by Morningstar Inc.
MARKET UPDATE
[BRIEFING.COM] The stock market began the new week on a cautious note. The S&P 500 lost 0.3%, but managed to erase more than half of its opening decline. Thanks to the rebound, the benchmark index reclaimed its 50-day moving average (1976.78) after slipping below that level in the morning.

Equities slumped at the open amid a couple global developments that dampened the overall risk appetite. Continued student protests in Hong Kong and a potential response from China weighed on the ... More
More Market News