Bill O'Reilly targets Al Gore for selling Current TV to Al-Jazeera
The conservative TV host questions the sale of Gore's cable news network to the pan-Arab broadcaster.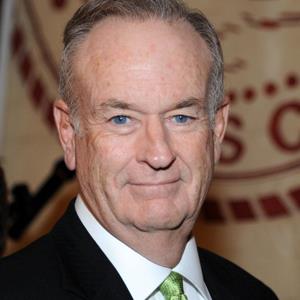 Conservative television host Bill O'Reilly is condemning former U.S. Vice President Al Gore as a "hypocrite," citing a report that Gore wanted to sell Current TV, the cable network Gore helped establish, to Al-Jazeera before higher taxes kicked in on Jan. 1. 

O'Reilly, whose top-rated "O'Reilly Factor" airs on Fox News, cited a story in the New York Times that said Gore and his partners were eager to complete the deal before year-end because of the higher tax rate. 
That comes just two months after Gore told Reuters he felt citizens should "do their fair share," O'Reilly noted. "I guess that means selling assets at the lower capital gains rate?" he added.
But O'Reilly's not the only one taking aim at Gore for selling to Al-Jazeera, the pan-Arab broadcaster backed by the oil-rich country of Qatar -- which O'Reilly described as an "anti-American network."

Gore, who shared the 2007 Nobel Peace Prize for his fight against climate change, stands to gross about $70 million from the sale, according to Bloomberg. Gore reportedly has a 20% stake in Current TV.

"It's reeking with irony," Jeff Sonnenfeld, senior associate dean at the Yale School of Management, tells Bloomberg. "It seems to be at least a paradox in terms of his positions on sustainability and geopolitics."
The estimated profit is a huge jump from the maximum net worth of $1.7 million reported by Gore when he ran for president in 1999, the article points out. 
Al-Jazeera, whose English-language version has struggled to gain a foothold in the U.S., might face an uphill battle to see a turnaround with American audiences.
Immediately after the purchase, Time Warner Cable shut down Current TV's programming, cutting off access to 12 million homes.
But Time Warner appeared to reconsider on Thursday, noting that it would keep "an open mind" as the network develops. Al-Jazeera, which is reportedly paying $500 million for the network, plans to shut down Current's programming and start a new English-language channel via Current's distribution.

More on Money Now

MARKET UPDATE
[BRIEFING.COM] The major averages continue to trade near their recent levels as today's session enters its final hour.

In the foreign exchange market, the Dollar Index remains in negative territory as a sleepy session drifts towards the finish line. Today's action has been limited to a 30 cent range, with current trade taking place near the middle of the range at 83.60. The Swiss franc and the Japanese yen have been the biggest beneficiaries of today's dollar weakness.

The USDCHF ... More
More Market News
TOP STOCKS
Shell out now for Shell
It will benefit big time from rising natural gas prices and the shale boom, pays a generous dividend, and is a bargain compared to its peers.