Drug companies battle meth scourge
As the highly addictive drug spreads across urban communities, pharmaceutical companies are looking for ways to combat production.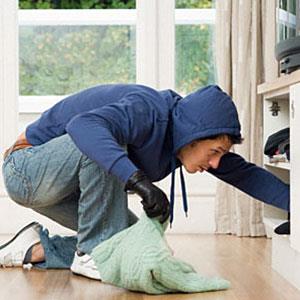 Meth is a horrifying drug. It's very addictive and destructive, not only to people but to local economies.  

Just 20 years ago, methamphetamine was considered a mostly rural problem. Its smelly, highly toxic and dangerous cooking process was best suited to remote locations.

But meth abuse has spread rapidly across the country. According to last year's Department of Justice National Drug Treat Assessment, methamphetamine was considered the greatest drug threat by state and local agencies in the Western and Pacific states, and second only to cocaine in the Southeastern U.S. And a national survey conducted by the Substance Abuse and Mental Health Administration reports that meth addicts commit anywhere from 50% to 70% of all property crimes.
The financial fallout from methamphetamine is also startling. A RAND Corporation study found meth abuse had an overall economic cost of $23.4 billion in the U.S. in 2005 -- including losses from methamphetamine-rela​ted crime, premature deaths, drug treatment and family services, lost job productivity, property destruction and hazardous waste removal.
A new Associated Press investigation, meanwhile, finds meth lab seizures by law enforcement have skyrocketed over the past several years in major American cities like Nashville, Kansas City and Evansville, Ind.

Mexican drug cartels still produce and traffic the lion's share of methamphetamine found in the U.S. But the drug is becoming easier to produce.

Methamphetamine's key ingredient is pseudoephedrine, a common decongestant found in cold and allergy medicines. The federal Combat Methamphetamine Epidemic Act of 2005 (CMEA) regulated and limited retail sales of pseudoephedrine and other related drugs. But the meth producers have found ways around these obstacles.

"As laws limited the availability of pseudoephedrine, meth-makers adjusted with a faster process that creates smaller batches simply by combining ingredients -- mixing cold pills with toxic substances such as battery acid or drain cleaner -- in 2-liter soda bottles," reports AP.

This so-called "shake-and-bake" method of meth is not only fast but very portable, making it perfect for distribution in urban environments.

But there might be a game-changer coming into play when it comes to methamphetamine production. Several drug companies are working on new pseudoephedrine formulas that reportedly disrupt the drug's conversion into methamphetamine.

Earlier this month St. Louis' Westport Pharmaceuticals launched the sale of its Zephrex-D, a tamper-resistant pseudoephedrine-base​d decongestant, in retail stores across Missouri.
Because it contains pseudoephedrine, Zephrex-D must be sold behind pharmacy counters or by prescription. But the company has applied to a federal government for an exemption.
"This exemption would enable retailers to place Zephrex-D back in their OTC (over the counter) sections, return direct consumer access to pseudoephedrine, save time and administrative costs for pharmacists, all while helping to reduce methamphetamine-rela​ted crime," Westport vice president and general manager Paul Hemings told Drug Store News. "Consumers win, retailers win and 'meth cooks' lose."
More from Money Now

About moneyNOW
moneyNOW brings users smart, original and entertaining takes on the latest business and investing topics that are buzzing on the web.
MARKET UPDATE
[BRIEFING.COM] The S&P 500 is higher by 0.4%.

April existing home sales hit an annualized rate of 4.97 million units, which was weaker than the rate of 4.98 million units that had been generally expected by the Briefing.com consensus. The pace for April was up from the prior month's revised rate of 4.94 million units. Nasdaq +15.34 at 3517.46... NYSE Adv/Dec 1730/995... Nasdaq Adv/Dec 1292/886.
More Market News