Hobby Lobby loses Obamacare contraception appeal
The arts-and-crafts chain's owners say providing 'morning after' and 'week after' pills violates their religious beliefs.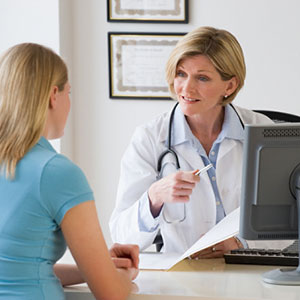 The religious principles of an arts-and-crafts chain's owners don't exempt the business from providing emergency contraception to employees, according to a U.S. federal appeals court.

As Reuters reported, the U.S. Court of Appeals in Denver has ruled against the Green family, which owns the $3 billion Hobby Lobby chain and the smaller Christian bookstore chain Mardel, after it asserted that the company shouldn't have to provide "morning after" and "week after" pills to employees. The medication is a requirement under President Barack Obama's health care reforms.
It's just one of 42 such complaints filed over the issue, according to the Becket Fund for Religious Liberty, a nonprofit law firm in Washington, D.C. that is helping the Green family with the case. The Greens and Hobby Lobby have already pledged to appeal the case to the U.S. Supreme Court, as the lower courts have been less than receptive. On Nov. 19, U.S. District Judge Joe Heaton in Oklahoma ruled that the Greens' privately-owned companies are secular, for-profit businesses that lack the same religious rights as individual family members.
The family runs more than 500 Hobby Lobby stores in 41 states and employs more than 13,000 workers. The company helped build the $4.5 billion fortune of patriarch David Green, who is ranked 79th on Forbes' list of the 400 richest Americans, but has a culture inextricably tied to the Greens' beliefs. Hobby Lobby plays Christian music throughout its stores, closes early during the week "so our employees can see their families at night" and on Sundays "so that our workers and their families can enjoy a day of rest."
When the Green family launched its suit back in September, David Green wrote an opinion piece for USA Today blasting the mandate requiring Hobby Lobby's health insurance to provide "what I believe are abortion-causing drugs" because "we believe doing so might end a life after the moment of conception." The medications in question, Plan B and Levonelle, are classified as emergency contraceptives by the Food and Drug Administration.
"Being Christians, we don't pay for drugs that might cause abortions," Green wrote. "Which means that we don't cover emergency contraception, the morning-after pill or the week-after pill."
As a result, Hobby Lobby faces fines of up to $1.3 million a day if it disobeys the mandate. While an appeal to the Supreme Court is still possible, the health care mandate goes into effect Jan. 1 and fines could be implemented from that day forward.
More from Money Now
DATA PROVIDERS
Copyright © 2014 Microsoft. All rights reserved.
Fundamental company data and historical chart data provided by Morningstar Inc. Real-time index quotes and delayed quotes supplied by Morningstar Inc. Quotes delayed by up to 15 minutes, except where indicated otherwise. Fund summary, fund performance and dividend data provided by Morningstar Inc. Analyst recommendations provided by Zacks Investment Research. StockScouter data provided by Verus Analytics. IPO data provided by Hoover's Inc. Index membership data provided by Morningstar Inc.
MARKET UPDATE
[BRIEFING.COM] The stock market began the new week on a cautious note. The S&P 500 lost 0.3%, but managed to erase more than half of its opening decline. Thanks to the rebound, the benchmark index reclaimed its 50-day moving average (1976.78) after slipping below that level in the morning.

Equities slumped at the open amid a couple global developments that dampened the overall risk appetite. Continued student protests in Hong Kong and a potential response from China weighed on the ... More
More Market News