How Obama's budget trims Social Security checks
The president's plan involves a controversial inflation index that would save $230 billion by shrinking annual payment hikes.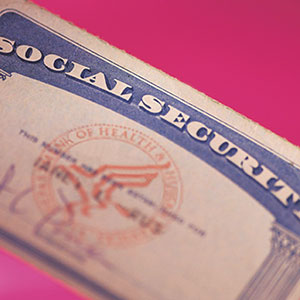 Social Security might be viewed as one of working Americans' unassailable rights, but President Barack Obama's new proposal is taking aim at how those payments are doled out. 

Under his budget proposal, released Wednesday, Social Security benefits  would shrink by having their annual cost-of-living adjustments linked to the chained CPI, a version of the consumer price index that's used as a way to keep federal benefits on track with inflation. 
But the chained CPI grows more slowly than the calculation that's currently used, according to AARP.
In effect, the change to a chained-CPI adjustment would serve as "a stealth tax on the middle class and a cut in benefits for Grandma," according to Business Insider.
So how does it work? The chained CPI is calculated under the assumption that workers will switch to cheaper alternatives when prices rise. So if that pound of Starbucks (SBUX) coffee is too expensive, you'll drink generic supermarket-brand soda instead. Want beef for dinner? If it's too expensive, the index assumes you'll buy a cheaper meat, like chicken.

Chained CPI grows at a rate that's 0.25% to 0.3% slower than the ordinary consumer price index, notes CNNMoney. That might not seem like a lot, but over a period of years, seniors will effectively see payments cut by hundreds if not thousands of dollars. 
The benefit for the budget will be a savings of $230 billion, which was mentioned in a single line near the bottom of Obama's budget overview. 
"For a lot of elderly people, Social Security is virtually their only source of income," Paul Van de Water, a senior fellow at the Center on Budget and Policy Priorities, told CNNMoney. "A decrease of almost $600 a year . . . for people in that situation is very significant."
AARP is urging its members to protest the proposal, asking supporters to send a message to their members of Congress that reads, "One proposal, chained CPI, would change the cost-of-living adjustment (COLA) for Social Security benefits and cut your benefits by over $2,000 over the next 10 years alone."
Given the range of the cuts, it's no surprise that AARP says more than two-thirds of older voters oppose switching to chained CPI. 
Granted, it's just a proposal, but it's likely to receive vigorous debate on both sides as the U.S. grapples with the deficit. For the elderly, though, the outcome will strike close to home: CNNMoney notes that a typical elderly single woman would see a reduction equal to a week's spending on food each month.
Follow Aimee Picchi on Twitter at @aimeepicchi. 
DATA PROVIDERS
Copyright © 2014 Microsoft. All rights reserved.
Fundamental company data and historical chart data provided by Morningstar Inc. Real-time index quotes and delayed quotes supplied by Morningstar Inc. Quotes delayed by up to 15 minutes, except where indicated otherwise. Fund summary, fund performance and dividend data provided by Morningstar Inc. Analyst recommendations provided by Zacks Investment Research. StockScouter data provided by Verus Analytics. IPO data provided by Hoover's Inc. Index membership data provided by Morningstar Inc.
MARKET UPDATE
[BRIEFING.COM] The stock market finished the Thursday session on a higher note with the S&P 500 climbing 0.5%. The benchmark index registered an early high within the first 90 minutes and inched to a new session best during the final hour of the action.

Equities rallied out of the gate with the financial sector (+1.1%) providing noteworthy support for the second day in a row. The growth-oriented sector extended its September gain to 1.9% versus a more modest uptick of 0.4% for the ... More
More Market News