Apple defies Steve Jobs, eyes cheaper iPhone
The company needs to retain a tradition of quality while at the same time finding ways to make its products more affordable.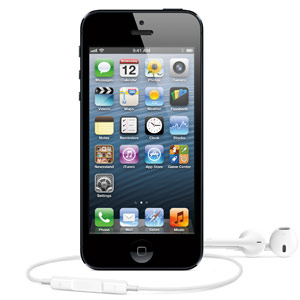 Stung by its declining market share,
Apple
(
AAPL
) reportedly may offer a less expensive iPhone, a reversal of the strategy of its late CEO Steve Jobs, who believed in quality over quantity.
The
Wall Street Journal,
which broke the story, says "a less expensive version of its flagship device could launch later this year." Apple would make the new iPhone with a less expensive polycarbonate plastic body instead of metal with parts recycled from older models. Bloomberg
reports
that Apple is considering prices of $99 to $149.
Don't look for the cheaper phone in the U.S. anytime soon, because a lower end iPhone may pressure the company to cut the prices of more advanced iPhones. The company would likely first sell the device in China and other developing markets. Eventually, however, the new iPhone could surface the U.S. in some form, given the surging popularity of Android. It may be attractive to those skilled at "jail-breaking" iPhones, freeing them from carrier restrictions and allowing them to run software not approved by Apple.  
Shares of Apple, which have slumped more than 13% in the past six months, were off by less than 1% in Wednesday morning trading, indicating that investors may be skeptical about whether a cheaper iPhone is the answer the company's perceived woes. It's easy to understand why.
According to Gartner,
Google
's (
GOOG
) Android operating system probably commanded 49% of the smartphone market at the end of last year compared with 18.9% for Apple. Android, which Google offers to phone makers for free, probably increased its share from 38.5% in 2011 while Apple's share may have declined from 19.4%. Apple gets about half of its revenue from the iPhone and related services.
If Apple hopes to justify its market cap that tops $494 billion and a share price topping $525,  the company can't afford to be second fiddle to anyone. Apple, for its part, has been fighting to regain share by offering new products such as the iPad mini. The company, though, can't seem to catch a break from Wall Street lately. 
Investors are probably concerned that Apple might sacrifice profit margins as it chases lower-end consumers. A cheaper iPhone, however, might help the company boost sales in emerging markets, where smartphone use is continuing to rise at a faster rate than in the developed world. It's unclear if these sales will offset stagnant demand in mature markets.
Jobs was known for an almost maniacal focus on the quality of his products. The company needs to retain that tradition while at the same time finding a way to make its products more affordable. Though such a strategy may have enraged Jobs, the company has little choice but to defy the wishes of its visionary leader.

--Jonathan Berr does not own shares of the listed stocks. Follow him on Twitter @jdberr.

More on Money Now


Stagnant?? What?  It's possible to have limited changes in market share and have the number of units increase which is what is happening because the market is expanding so fast.  I think you will find the number of phones apple is selling continues to go up YOY.  apple makes money on the number of units sold not pecentage of market place. 
  As far as what Steve Jobs beliefs, I do not see a less expensive  phone than available here, being made for a different market, compromising his philosophy as long as it provides  a quality experience besting what else is available in that market place, it will and will be a good seller. Why would that not suit him? What are you suggesting he would do? Just abandon new emerging markets? If someone buys a cheap less featured i-phone in China why does that stop me from getting an i-phone 5 here? 
      If Tim C is in China...multiple times.... it would not surprise me if this is all to do with a special
 i-phone made for a China Mobile partnership, that has to be a good thing.
Second fiddle? what do you mean?  Apple had been second fiddle marketshare wise for a while what metric are you speaking of?  Certainly not profitability.

This is how most folks who inherit something end up.  The underlying philosophy seems so unimportant at probate.   The value of all the hard work and discipline that Jobs learned the hard way goes away with his loss.  Gates still influences the course with Balmer but we can all see that wasn't the perfect move as well.  Proprietary value has always been difficult to calculate in any organization where one person has so much input. RIP Steve you were da best.
Are you sure you want to delete this comment?
DATA PROVIDERS
Copyright © 2014 Microsoft. All rights reserved.
Fundamental company data and historical chart data provided by Morningstar Inc. Real-time index quotes and delayed quotes supplied by Morningstar Inc. Quotes delayed by up to 15 minutes, except where indicated otherwise. Fund summary, fund performance and dividend data provided by Morningstar Inc. Analyst recommendations provided by Zacks Investment Research. StockScouter data provided by Verus Analytics. IPO data provided by Hoover's Inc. Index membership data provided by Morningstar Inc.
MARKET UPDATE
[BRIEFING.COM] Equity indices remain near their flat lines as heavily-weighted sectors continue trading in mixed fashion.

At this juncture, the industrial sector (-0.6%) is the weakest performer among cyclical groups with defense contractors pressuring the space. The PHLX Defense Index is lower by 1.1% with just about every component trading lower. Including today's decline, the Defense Index is now down 2.4% for the week and off 0.7% so far in September. On the upside, General ... More
More Market News