The worst euphemism ever for getting fired
Goodbye to handing out pink slips. Now HSBC is 'demising' jobs that are being eliminated. That's about as final as it gets.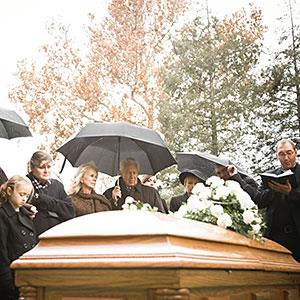 Getting fired isn't supposed to be pleasant, but employers always hit upon fancy-footed ways to dance around the painful truth. 

Companies traditionally have lowered the boom on employees with terms ranging from "streamlining" to "right-sizing," as well as the venerable pink slip. But now one bank has found what's possibly the most depressing term for losing one's job: getting "demised."
HSBC (HBC) on Tuesday said it's cutting 1,100 jobs, but instead of saying so in plain terms, the bank coined a new way of expressing the firings. "The bank will be demising the roles of 942 relationship managers," the company said in a press release.
If that seems, well, rather a grim term, you're right. "Demise" means to "die, decease" or to "pass by descent or bequest," according to Merriam-Webster. 
So how did the bank settle on a term that indicates death? 
HSBC likes it because the word suggests that while the jobs are disappearing (OK, dying), the employees aren't all leaving the bank. "It's another way of saying 'the roles will go,'" spokesman James Thorpe told The Wall Street Journal.
Still, that's likely to be cold comfort to the hundreds of "demised" workers, regardless of whether they're shifted to new jobs instead of getting fired. 
The announcement created anger and derision among the bank's staff and union representatives, according to the Financial Times. A spokesman for Unite, the sole union representing HSBC employees, told the publication: "We think that playing with words was insensitive and was an insult to people."
Follow Aimee Picchi on Twitter at @aimeepicchi. 
DATA PROVIDERS
Copyright © 2014 Microsoft. All rights reserved.
Fundamental company data and historical chart data provided by Morningstar Inc. Real-time index quotes and delayed quotes supplied by Morningstar Inc. Quotes delayed by up to 15 minutes, except where indicated otherwise. Fund summary, fund performance and dividend data provided by Morningstar Inc. Analyst recommendations provided by Zacks Investment Research. StockScouter data provided by Verus Analytics. IPO data provided by Hoover's Inc. Index membership data provided by Morningstar Inc.
MARKET UPDATE
[BRIEFING.COM] The major averages have not wasted any time in rebounding from their opening lows. The S&P 500, which started with an eight-point loss, has already recovered all but two points help from influential sectors like energy (+0.4%), financials (+0.1%), and technology (+0.1%).

On the flip side, consumer discretionary (-0.1%), industrials (-0.3%), and health care (-0.4%) remain weak.

The performance of the six sectors is likely to influence the direction of the ... More
More Market News