Is recession good for marriage?
A new study says economic hard times keep more couples together, but the current recovery is releasing pent-up demand for divorce.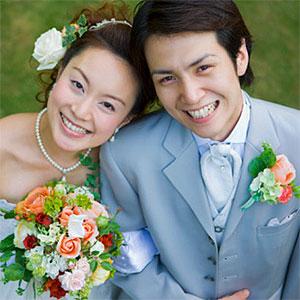 A new report says there is indeed something to what many people have sensed to be true lately: Recent financial hard times have kept divorce rates down.
According to a new Marquette University study, fewer American couples got divorced during the Great Recession -- and U.S. divorce rates actually decreased starting in early 2008 as the economic crisis deepened.

The study, scheduled to be released next year, looked at data from 45 states and found that, from 1978 to 2009, a higher level of disposable income indicated a higher incidence of divorce. Between 2005 and 2007, the divorce rate rose from 16.4 to 17.5 per 1,000 married women. But starting in 2008, the rate dipped to 16.9 per 1,000.
"The rate of decrease accelerated during this current recession," says Marquette economics professor Abdur Chowdhury, who conducted the study. "The drop was more significant than we have seen in previous recessions."
The average cost of a divorce is estimated at around $15,000. And Chowdhury says fewer jobs, high unemployment and reductions in martial assets such as homes have forced some couples to stay together.

"While we heard some anecdotal evidence of this during the recession, this study shows statistically how economic crises impact marriage and family, as well as glimpses into why," he says.
At the same time, according to the study, the divorce rate is once again moving higher as the economy recovers. And this isn't just an American phenomenon. Attorneys in Britain are reportedly bracing for a surge in new divorce cases as couples there once again find their financial footing.
 "As the economic outlook got progressively dimmer, fears about job security and concerns over the ability to sell property saw many couples postponing their divorce plans," Manchester-based attorney Catherine Jones recently told The Telegraph.
"Few, however, predicted that this would be the longest recession for 50 years, and for many the ongoing gloom proved miserable enough without having to deal with a marriage on the rocks. This recession-weariness has led to a steady rise in divorce proceedings in the last 12 months which is now set to gather pace with the economic recovery."

"When a couple decides to postpone divorce due to a recession," notes Chowdhury, "it does not usually mean their desire to ultimately split is reduced. For some couples, recessions actually stoke demand for divorce, even as they make it more difficult to achieve."
More from MSN Money

DATA PROVIDERS
Copyright © 2014 Microsoft. All rights reserved.
Fundamental company data and historical chart data provided by Morningstar Inc. Real-time index quotes and delayed quotes supplied by Morningstar Inc. Quotes delayed by up to 15 minutes, except where indicated otherwise. Fund summary, fund performance and dividend data provided by Morningstar Inc. Analyst recommendations provided by Zacks Investment Research. StockScouter data provided by Verus Analytics. IPO data provided by Hoover's Inc. Index membership data provided by Morningstar Inc.
MARKET UPDATE
[BRIEFING.COM] The stock market began the new week on a cautious note. The S&P 500 lost 0.3%, but managed to erase more than half of its opening decline. Thanks to the rebound, the benchmark index reclaimed its 50-day moving average (1976.78) after slipping below that level in the morning.

Equities slumped at the open amid a couple global developments that dampened the overall risk appetite. Continued student protests in Hong Kong and a potential response from China weighed on the ... More
More Market News