Toyota isn't sweating recall of 1 million cars
Some Corolla and Lexus IS models have faulty wipers and airbags, but the world's largest automaker is learning from its series of recent setbacks.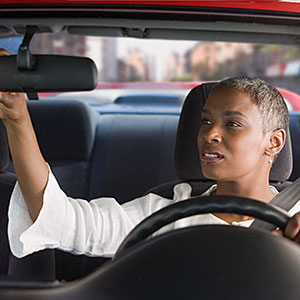 You'd think reclaiming its former position as largest automaker in the world would allow
Toyota
(
TM
) to be happy for a little while, but the company's name and "recall" just keep finding themselves in the same sentence.
On Wednesday, the Japanese automaker announced plans to recall more than 1 million vehicles sold in the United States because of faulty airbags and windshield wipers. It warns that a wonky circuit could cause airbags to deploy inadvertently in more than 750,000 Corolla and Corolla Matrix cars sold in 2003 and 2004.

It also notes that loose parts on the wiper arms of 270,000 Lexus IS models sold between 2006 and early 2012 may keep the wipers from fully extending in heavy snow. No injuries were reported as a result of the wiper issue, but the airbag problem has caused 18 minor injuries and two unconfirmed crashes, according to Toyota.
Though this recall is fairly benign as recalls go, especially considering that the same bad TRW Automotive circuit in the Corollas was installed in 900,000 Jeep vehicles that were recalled in November, just mentioning a recall opens all-too-recent wounds for Toyota.

Despite selling 9.75 million vehicles worldwide last year and beating General Motors' (GM) 9.29 million mark, Toyota's still recovering from damage inflicted by the tsunami that hit Japan in 2011. Also, "Toyota recall" still conjures images of the company's 2010 recall involving sticky accelerator pedals that took 8 million Toyotas off the road, temporarily halted sales of eight models, cost the company $1.1 billion in a class-action suit and ceded Toyota's worldwide sales lead to GM.
Those incidents haunted Toyota in October, when it drew scrutiny for recalling 7.4 million cars in the U.S. for a power-window glitch that was a potential fire hazard. A month later, it recalled 2.8 million cars because of problems with steering and hybrid systems. Those recalls didn't hurt U.S. sales, however, as Toyota sales jumped 26.6% in 2012 and its share of the market jumped from 12.9% in 2011 to 14.4% in 2012.
That put Toyota in the third place overall behind Ford (F) and GM, but its growth was six to eight times that of those companies last year. Toyota still trails GM in China's growing market as well, but recalls are no longer making carbuyers recoil in any of its large markets.

In fact, its response to recalls has become much like that of Honda, a perennial recall leader. Honda just issued recalls for 2009-2013 Pilot and 2011-2013 Odyssey models built within a nine-month period last year to install a missing rivet in its airbag module, according to the NHTSA. Despite the company's rampant revisions, sales soared 24% last year as its stake in the U.S. market grew from 9% to nearly 10%.
Toyota's recent recall experience is still a bit too fresh for it to dismiss these incidents altogether, but the company has seemed to develop a simple strategy for dealing with them: Staying calm and keeping its eyes on the road ahead.
More on moneyNOW

Toyota isnt sweating this recall.  Despite 7 million and 2.8 million recalled earlier this year their sales were still up.  They know Americans are dumb and they have them eating out of the palm of their hand.  Why do they care?
For proof of how dumb their customers are just listen to their commercials....I bought the Camry because it feels really grounded to the ground.  WTF?

Despite massive recalls Americans, being as dumb as they are, gobbled up Toyotas recall prone garbage to increase their market share in the USA.
Keep in mind the Japanese are the ONLY COUNTRY in modern day war to attack the US on US soil.  And yet Americans stand by Toyota like they are American.
When your taxes go up and you complain about that look in your garage.  If you see a foreign car shut up because you have NO RIGHT TO COMPLAIN you are why they went up.  Sending tax revenue to Japan to support their economy.
Are you sure you want to delete this comment?
DATA PROVIDERS
Copyright © 2014 Microsoft. All rights reserved.
Fundamental company data and historical chart data provided by Morningstar Inc. Real-time index quotes and delayed quotes supplied by Morningstar Inc. Quotes delayed by up to 15 minutes, except where indicated otherwise. Fund summary, fund performance and dividend data provided by Morningstar Inc. Analyst recommendations provided by Zacks Investment Research. StockScouter data provided by Verus Analytics. IPO data provided by Hoover's Inc. Index membership data provided by Morningstar Inc.
MARKET UPDATE
[BRIEFING.COM] The stock market finished an upbeat week on a mixed note. The S&P 500 shed less than a point, ending the week higher by 1.3%, while the Dow Jones Industrial Average (+0.1%) cemented a 1.7% advance for the week. High-beta names underperformed, which weighed on the Nasdaq Composite (-0.3%) and the Russell 2000 (-1.3%).

Equity indices displayed strength in the early going with the S&P 500 tagging the 2,019 level during the opening 30 minutes of the action. However, ... More
More Market News