Why Apple shares are sliding
The stock falls more than 4% on more optimism for Android tablets and tighter trading requirements at one clearing house.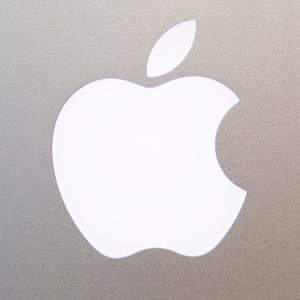 Apple
(
AAPL
) shares dropped more than 4% Wednesday, causing more fretting from investors who have watched the stock-market darling plunge since September.
The stock was trading at around $551.50 at midday, down from Tuesday's close of $575.85 and continuing a drop from $700 in mid-September. And anyone who thought Apple would cruise straight to $1,000 has learned a hard lesson.
There were several reasons why shares fell. Research company IDC issued a report
saying
that tablets running Android software from
Google
(
GOOG
) are gaining traction in the market. Android's tablet market share will probably increase to 42.7% this year from 39.8% last year, IDC added. In that same period, Apple's share will fall to 53.8% from 56.3%.
And don't forget about Windows-based tablets from
Microsoft
(
MSFT
), IDC said. They only get about 2.9% of the market this year, but they'll eventually take share from both Apple and Android to get 10.2% in 2016. (Microsoft owns and publishes moneyNOW, an MSN Money site.)
There were other theories for Apple's slide. One investing website, StreetInsider.com,
says
that the clearing house COR Clearing increased its margin requirements for positions in Apple to 60% from 30%. In other words, investors have to put in twice as much capital to hold a position there. Online brokers and smaller investing shops often use clearing houses to execute stock trades, and COR Clearing was apparently concerned at the high concentration of Apple shares traded by its clients.
And AT&T Mobility's CEO might have played a part here as well, Forbes
reports
. He said at a technology conference Wednesday that while its Apple business is growing as strong as ever, AT&T has "some fantastic Android products," according to a research note from Stifel Nicolaus. AT&T's iPhone activations rose to 4.7 million in the third quarter from 3.7 million in the second quarter.
At any rate, Apple's disappointing showing was adding to a general market malaise Wednesday. The
Standard & Poor's 500 Index
(
$INX
) had fallen as much as 0.6% in the morning, but by midday was up nearly 0.5% to 1,414. The
Nasdaq Composite Index
(
$COMPX
) was down by 11 points, or about 0.4%, and the
Nasdaq-100 Index
(
$NDX
), which is heavily influenced by Apple, fell by 16 points, or 0.6%.
More from Money Now
MARKET UPDATE
[BRIEFING.COM] The major averages continue to hover near their recent levels while the 10-yr yield has climbed back above 2.00%.

The consumer staples sector is among today's outperformers as Mondelez International (MDLZ 31.90, +0.90) trades higher by 2.9% after reporting earnings and revenue in line with analyst expectations.

Elsewhere, the discretionary sector has been supported by retailers even as Target (TGT 68.69, -2.57) trades lower by 3.6% ... More
More Market News
TOP STOCKS
Why Dimon won his stunning victory
JPMorgan Chase shareholders opted for the devil they knew over the ruckus they feared might result from a slap to the chairman and CEO.