How strong is the housing recovery?
Existing-home sales rise in November, and prices move up, too. But one expert wonders if the housing bust will make many would-be buyers wary of the risks.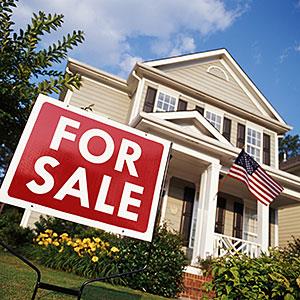 The housing market looks like it is recovering. Honest.
There's lots of evidence. Existing-home sales in November rose 5.9% from October to a seasonally adjusted annual rate of 5.04 million, the National Association of Realtors said Thursday. It's the first time the sales rate has topped 5 million since November 2009.
The sales rate was also up 14.5% from a year ago. And it appears that more existing homes have been sold through November than in all of 2011.
Not everyone agrees housing markets are really recovering, however. Yale economist Robert Shiller thinks the recovery may flame out in the next few months.
The Realtors' report says sales and prices were higher across the country. There might have been a small effect from Hurricane Sandy. Sales in the Northeast that might have closed in October were pushed into November. Sales in the region fell in September and October but rebounded in November.
The Southern region -- which stretches from Delaware and Maryland to Oklahoma and Texas -- showed the biggest gains, up 7.9% in November from October. Gains were weakest in the West.
The median price of a home was $180,600 in November, up 10.1% from a year ago. Prices were flat in the Northeast but up sizably elsewhere. The existing-home sales report is the latest in a series of reports that suggest a housing  recovery has started.
New-home sales in October were flat from September but up 17.2% from a year earlier. Housing starts for November were down 3% from October but up 21.6% from a year earlier. Building permits in November were up 3.6% in November from October and up 26.8% from November 2011.
Multi-family permits were up 10.4% in November from October and up nearly 31% from a year ago. Single-family permits were down slightly from October but up 25.3% from a year ago.
The year-over-year gains have cheered big publicly traded builders like
Hovnanian
(
HOV
), which see the recovery gaining more strength in 2013.
KB Home
(
KBH
), which reported a 20% revenue increase in its fiscal-fourth quarter, said buyers were in interested in "larger homes with more design options," which resulted in higher average selling prices.
Which brings us to Shiller, who told CNBC on Wednesday that he doesn't see a big boom in housing forming. He worries, in fact, there may be more weakness ahead. A big issue is whether someone will want to buy the house you just bought in, say, two or three years.
One reason, he said, was that the bursting of the housing bubble was so great that it may change buying behavior. Many would-be buyers may opt to rent rather than own until they're confident the housing market is at least stable. At best, he sees sales and prices increasing modestly over the next few years.
He's probably right. Home price increases are not guaranteed. They can go down. The Phoenix area saw median prices fall 50% after the bubble burst.
Moreover, history suggests -- particularly the history of home prices after a slump in the early 1980s -- that prices may rise after a bottom is reached but far more gradually than what was seen in, say, 2005 and 2006.
There are some new risks to home ownership. One is if the home mortgage deduction will survive as the government struggles to bring deficits down.
At the same time, lower interest rates means home buyers will have lower interest costs to deduct. And that could limit a homeowner's ability to itemize deductions on income taxes.
More from Top Stocks
DATA PROVIDERS
Copyright © 2014 Microsoft. All rights reserved.
Fundamental company data and historical chart data provided by Morningstar Inc. Real-time index quotes and delayed quotes supplied by Morningstar Inc. Quotes delayed by up to 15 minutes, except where indicated otherwise. Fund summary, fund performance and dividend data provided by Morningstar Inc. Analyst recommendations provided by Zacks Investment Research. StockScouter data provided by Verus Analytics. IPO data provided by Hoover's Inc. Index membership data provided by Morningstar Inc.
MARKET UPDATE
[BRIEFING.COM] The major averages have not wasted any time in rebounding from their opening lows. The S&P 500, which started with an eight-point loss, has already recovered all but two points help from influential sectors like energy (+0.4%), financials (+0.1%), and technology (+0.1%).

On the flip side, consumer discretionary (-0.1%), industrials (-0.3%), and health care (-0.4%) remain weak.

The performance of the six sectors is likely to influence the direction of the ... More
More Market News