Will Sam Adams taste the same in a 'Sam Can'?
Its famed Boston Lager will be available in a newfangled can this summer, marking the latest craft beer to expand beyond glass bottles.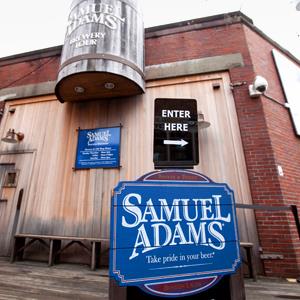 After a multimillion dollar investment, Boston Beer Co. (SAM) says it has cracked the problem of canned beer: a tinny taste that can't compare with a glass bottle. The brewer will introduce its Sam Adams Boston Lager in a "Sam Can" this summer.

The question is whether fans will agree with founder Jim Koch's assertion that he's found a way to deliver "a slight but noticeably better drinking experience than the standard beer can." 
Sam Adams isn't just any brewer making a foray into the world of cans. Introduced in the mid-1980s, its Boston Lager was one of the country's first microbrewed beers, gaining fans around Boston before expanding across the country. It's now the country's largest-selling craft beer, according to Boston Beer. 
The can-versus-bottle debate has waged for years, with can supporters saying they're lighter and that they even provide a better taste. Glass bottle proponents disagree on the taste issue and point out that glass is better for the environment, since it's made from silica, an easier-to-find material than aluminum's bauxite.
While aficionado often snub canned beer as holding lower-quality brews, Sam Adams is promising its new packaging won't deliver a typical canned experience. 
Koch and other brewers at the company worked with can maker Ball (BLL), a design team at IDEO and a "sensory expert" at GEI Consultants. That expert, Roy Desrochers, has worked for three decades with the brewing industry. 
"The flared lip and wider top of the new Sam Can work in concert to deliver the beer in a way that makes the flavor closer to drinking out of a glass," Desrochers said, according to MediaPost.
The investment means the "Sam Can" will cost more to produce than the standard can, although there's no word on whether that will translate into higher costs for drinkers. 
Canning craft beer started in 2002, when Colorado's Oskar Blues Brewery exclusively packaged its beer in cans. 
Since then, more than 250 craft brewers have jumped on board, according to CraftCans.com. The site advises drinkers to pour the brew into a glass, rather than sipping directly from the can, to avoid an aluminum taste. 
DATA PROVIDERS
Copyright © 2014 Microsoft. All rights reserved.
Fundamental company data and historical chart data provided by Morningstar Inc. Real-time index quotes and delayed quotes supplied by Morningstar Inc. Quotes delayed by up to 15 minutes, except where indicated otherwise. Fund summary, fund performance and dividend data provided by Morningstar Inc. Analyst recommendations provided by Zacks Investment Research. StockScouter data provided by Verus Analytics. IPO data provided by Hoover's Inc. Index membership data provided by Morningstar Inc.
MARKET UPDATE
[BRIEFING.COM] The major averages have not wasted any time in rebounding from their opening lows. The S&P 500, which started with an eight-point loss, has already recovered all but two points help from influential sectors like energy (+0.4%), financials (+0.1%), and technology (+0.1%).

On the flip side, consumer discretionary (-0.1%), industrials (-0.3%), and health care (-0.4%) remain weak.

The performance of the six sectors is likely to influence the direction of the ... More
More Market News