How many jobs lost if Dell goes private?
If CEO Michael Dell takes his company private, the move may relieve long-suffering shareholders. But a buyout may result in serious job cuts.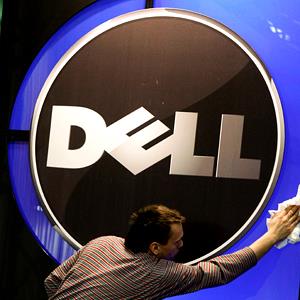 Let's say Michael Dell and a couple of private-equity companies really can cobble a deal to take
Dell
(
DELL
) private.
Investors cheered the prospect on Monday, first reported by Bloomberg News. Dell's shares jumped nearly 13% to $12.29. Dell was the top gainer among
Standard & Poor's 500
(
$INX
) and
Nasdaq-100
(
$NDX
) stocks. The shares were up an additional 26 cents on Tuesday.
Bloomberg said that Dell had been talking to two large buyout firms. Dell toyed with the idea in 2010. A Dell buyout would be probably probably cost $20 a share and might be worth more than $20 billion plus debt.
Who won't be celebrating? A good portion of the 106,700 people who work for Dell worldwide. About 14,000 work in and around Round Rock, Texas, the Austin suburb where Dell is headquartered.
Going private means a company loads up on debt to buy out most of the shareholders. It closes down operations or sells them to free up cash to pay off the debt. And it can mean a great many jobs and benefits will be at risk. They're at risk because Dell's business is tied to the health of the personal computer industry, and its growth has been stopped cold: first by a struggling economy and then the rise of the tablet computers like
Apple's
(
AAPL
) iPad.
If Dell went private, it would be looking for ways to cut costs and stop the decline in sales and profits, particularly in its consumer division.
On Monday, Gartner, the market research company, said that Dell sold 37.6 million PCs globally in 2012, off 12.3% from 2011. In the fourth quarter, worldwide PC sales were off 4.9% as consumers bought tablets rather than notebook PCs.
Revenue may fall nearly 9% in fiscal 2013 to $56.7 billion, according to Thomson Reuters. Dell reports fourth-quarter results on Feb. 19. Prospects are for a further -- if smaller -- decline in fiscal 2014. Net income in the fiscal-third quarter, which ended on Nov. 2, was down 47% from a year ago.
If you're a Dell shareholder, you have to somewhat happy that the shares are up more than 16% in just two trading days. For Michael Dell, however, the $422 million gain his shares have seen in the last two days have to be bittersweet. His 244.93 million shares are worth a bit more than $3 billion.
But the fact is, the shares fell 31% in 2012. Worse, they're down 79% since peaking at nearly $60 in March 2000. There is a little good news here. The shares are up nearly 42% since hitting their 52-week intraday low at $8.69 on Nov. 16.
Dell has been one of the legends of American business. Michael Dell, 47, founded the company in 1984, when he started to build computers from his dorm room at the University of Texas. It became famed for its direct-to-consumer marketing. A customer could call in and specify the features of a computer. Dell would make it and ship it out, often within a few weeks.
More on Money Now
If the buy out causes major job loss, what were those folks doing there to start with? If the company loads up with some debt at these low interest rates, they become less of a target for a hostile takeover attack. Wouldn't take much for Dell to pop out a new trend that would set them back up without the shareholder interference.
Are you sure you want to delete this comment?
DATA PROVIDERS
Copyright © 2014 Microsoft. All rights reserved.
Fundamental company data and historical chart data provided by Morningstar Inc. Real-time index quotes and delayed quotes supplied by Morningstar Inc. Quotes delayed by up to 15 minutes, except where indicated otherwise. Fund summary, fund performance and dividend data provided by Morningstar Inc. Analyst recommendations provided by Zacks Investment Research. StockScouter data provided by Verus Analytics. IPO data provided by Hoover's Inc. Index membership data provided by Morningstar Inc.
MARKET UPDATE
[BRIEFING.COM] Not much change in the major averages as they continue hovering near their lowest levels of the day. The S&P 500 (-0.8%) notched its session low around 12:00 ET and has maintained a seven-point range since then. Meanwhile, the price-weighted Dow Jones Industrial Average (-0.5%) continues trading a little ahead of the benchmark index.

Six Dow components remain in the green, but the leading performer, DuPont (DD 71.75, +0.50), is the only stock showing an increase ... More
More Market News