Will Yahoo ruin Tumblr?
Marissa Mayer's team has already promised not to 'screw up' the wildly popular blogging site. Getting ads integrated will be that vow's first test.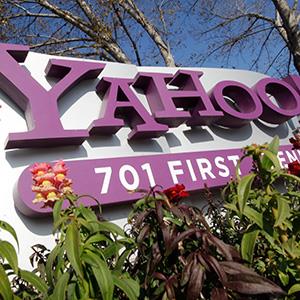 Although
Yahoo
(
YHOO
) promised in its press release announcing its $1 billion acquisition of Tumblr to not
screw up
the hugely popular blogging site, many users are worried the Internet publisher will do precisely that.
As
TechCrunch
noted, some Tumblr users have launched a petition that it hopes will attract 5 million backers to stop the acquisition, though odds of derailing it are remote. One user with the handle  of "thesexygiraffes" is quoted as saying the acquisition "is actually stressing me out."
This view isn't unique. As Kara Swisher noted on
AllThingsD
, imports from Tumblr to WordPress on Sunday hit 72,000 in one hour, up from a typical 400 to 600.
Though Internet users grumble about changes large and small, the fears about Tumblr are justified. After all, CEO Marissa Mayer has indicated that Yahoo hopes to monetize the site by running ads, which Tumblr doesn't do currently -- a selling point for many users. But Yahoo's plan is hardly shocking, considering that Tumblr
reportedly isn't profitable
.
Moreover, Yahoo has a lousy track record in integrating acquisitions. The company bought photo-sharing site Flickr in 2005, only to allow it to wither and see its market position get usurped by Instagram. Yahoo also had high hopes for Geocities when it acquired that business for $3.6 billion in 1999. Geocities is now defunct in the U.S.
Investors, though, are betting Yahoo has learned from its blunders. Shares of the company were trading up Monday. Yahoo is keeping Tumblr's existing management team in place, including
26-year-old co-founder David Karp
, who stressed to users that they have no reason to be worried.
"We're not turning purple," he wrote on the Tumblr
staff blog
. "Our headquarters isn't moving. Our team isn't changing. Our roadmap isn't changing."
How Yahoo addresses the concerns of Tumblr's rabid users, which give the site 300 million monthly unique visitors, will take a while to become apparent, but that's clearly the key to how successful this venture ultimately turns out.
Jonathan Berr does not own shares of the listed stocks. Follow him on Twitter @jdberr.

I don't like this entitled person who set up a day care room for THEIR child in the office, but don't allow their underlings, their minions as I am sure she thinks of them, to have access to work based in the home.  What a kiss myself, kick down hypocrite.  And, no, I wouldn't like it if a man did it.  And, no, cruel people are actually inefficient and less productive bosses.  Bad for business in the long run, but golden parachute entitled people don't think of the long run, just maximizing their profits for the NOW.  Jesus said that when the master forgave his head servant his debt, and when that head servant was unforgiving in the debt of his underling, the master punished the head servant thoroughly.  Judge her on her self serving move with her child while being inflexible with other people's children and needs.

You want to stop this - ask companies that advertise that you will boycott their product if they continue to advertise with Yahoo.  Then inform Yahoo that such boycotting will continue until Ms. Mayer changes her tone.  I have written to companies that advertise with Yahoo that I will not buy their product while they continue to advertise with Yahoo.  I suggest you do the same.  Money talks - anything else is just rhetoric.
Are you sure you want to delete this comment?
DATA PROVIDERS
Copyright © 2014 Microsoft. All rights reserved.
Fundamental company data and historical chart data provided by Morningstar Inc. Real-time index quotes and delayed quotes supplied by Morningstar Inc. Quotes delayed by up to 15 minutes, except where indicated otherwise. Fund summary, fund performance and dividend data provided by Morningstar Inc. Analyst recommendations provided by Zacks Investment Research. StockScouter data provided by Verus Analytics. IPO data provided by Hoover's Inc. Index membership data provided by Morningstar Inc.
MARKET UPDATE
[BRIEFING.COM] The commodity complex was under pressure today as a stronger dollar index weighed on prices.

Dec gold pulled back from its session high of $1226.30 per ounce set in morning action and traded as low as $1214.60 per ounce, its lowest since January 2014. Unable to gain momentum, it settled 0.8% lower at $1216.50 per ounce, booking a loss of 1.2% for the week.

Dec silver fell to four year lows after trading as high as $18.49 per ounce in early morning floor trade. It ... More
More Market News
TOP STOCKS
Up next: The biggest bank IPO ever
The expected $3.36 billion offering from Citizens Financial Group won't come close to Alibaba's, but it will be an important one for the market.