Tupperware CEO blasts cheap US consumers
Rick Goings blames a 'Wal-Mart market' for his company's problems but ignores its dated domestic image.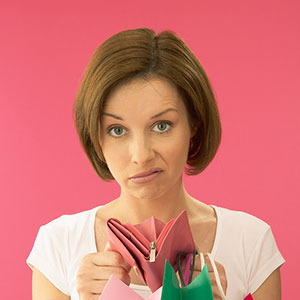 When a guy whose entire job involves getting you to buy plastic kitchen storage containers calls you cheap, it just might be true.
As Tom Gara at the Wall Street Journal gleaned from Tupperware (TUP) chief executive Rick Goings' Tuesday earnings call, he's not exactly happy with the buying habits of the average cheese-product-eatin​g, soda-swilling, dollar-store-dwellin​g American.

In fact, in a quarterly report made available on Seeking Alpha and dominated by the 60% of Tupperware's business from emerging markets in South America and Asia and its growth in European countries like Germany, Goings bluntly explained to Bank of America Merrill Lynch analyst Olivia Tong why his mix of products isn't succeeding in the U.S.:
We are a high-quality product and a brand. Why do we do better in Europe than we do in the U.S.? Hey, take a look at the average brand of cab that you get in the New York cities. I mean, they're filthy, they're junk. Get in a cab over here, it's a Mercedes or an Audi. The U.S.A. is basically a Wal-Mart (WMT) market. Our top-tier products like the Microsteamer or the Ultraplus that are 100-year-old products, hard to sell them in the U.S., because that's a discount market over there.
That most Americans have no idea what the Microsteamer reheatable steamer/colander and Ultra Plus casserole dish lines are bolsters his point a bit. Still, The Huffington Post argues that most Americans aren't springing for $30 steamers they can hand down to the grandkids, because the money just isn't there.

The Social Security Administration puts the median annual wage at $26,965, while the Corporation for Enterprise Development notes that most Americans are one emergency away from financial ruin. Combined with stagnant unemployment numbers and a recent downturn in the gross domestic product, the loss of the payroll tax break has taken a toll on U.S. consumer confidence.
But that's letting U.S. consumers off a bit too easy. As Goings says, "Europe buys quality, Japan buys quality." As the Guardian acknowledges, Japan just fell into a recession, while Europe's austerity measures and bailouts couldn't prevent a double-dip recession there. The U.S. isn't the only nation going through hard times, yet it's the one coping with disposable plastic from the supermarket instead of slightly costlier product that will last far longer.
What that has to do with the brand or reliability of cabs in either market is still anyone's guess, but the greater point about Americans' fear of the up-front cost shouldn't be lost on a country that made Wal-Mart the largest retailer in the nation and No. 2 on the Fortune 500 one cheap plastic resin chair at a time. Just because it's true, however, doesn't make it a great thing to say to potential customers.
Nor does that truth make it Tupperware's only problem in the U.S. market. Sure, its products aren't cheap, but they're also attached to a dated image of mid-century American domesticity that no longer exist. Those Betty Draper-style semi-mute subservient housewives in pearls have faded into suburban history and aren't throwing Tupperware parties anymore. Even Goings admits that one of his "dumb" decisions in the U.S. was "recruiting younger women by giving her products that a 50-plus-year-old woman would like." Maybe American consumers can do better than a $1.99 pack of disposable plastic containers, but why should they buy Tupperware if the product they're being sold doesn't differ much from the sets their parents and grandparents are handing down for free?
More on moneyNOW
DATA PROVIDERS
Copyright © 2014 Microsoft. All rights reserved.
Fundamental company data and historical chart data provided by Morningstar Inc. Real-time index quotes and delayed quotes supplied by Morningstar Inc. Quotes delayed by up to 15 minutes, except where indicated otherwise. Fund summary, fund performance and dividend data provided by Morningstar Inc. Analyst recommendations provided by Zacks Investment Research. StockScouter data provided by Verus Analytics. IPO data provided by Hoover's Inc. Index membership data provided by Morningstar Inc.
MARKET UPDATE
[BRIEFING.COM] The stock market began the new week on a cautious note. The S&P 500 lost 0.3%, but managed to erase more than half of its opening decline. Thanks to the rebound, the benchmark index reclaimed its 50-day moving average (1976.78) after slipping below that level in the morning.

Equities slumped at the open amid a couple global developments that dampened the overall risk appetite. Continued student protests in Hong Kong and a potential response from China weighed on the ... More
More Market News