More workers are too high to get hired
Positive tests in pre-employment screening have risen 5.7% since 2007. Will states with legalized marijuana see higher numbers?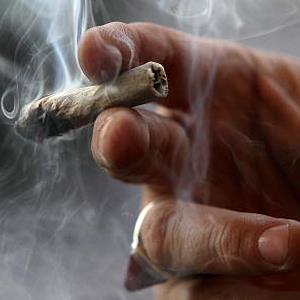 The unemployment rate dropped to 7.7% in February as the economy added 236,000, but a
vast segment
of the American population is eager to add to those numbers and get back to work.
Unfortunately, some of them are too high to do anything about it.
Say what you will about workers dropping out of the workforce, a growing population is shifting employment percentages and other factors that contribute to the nation's "real" unemployment numbers. A study by The Huffington Post and drug screening company Quest Diagnostics suggests the number of Americans who remain unemployed simply because they couldn't pass a drug screening has increased 5.7% since 2007.
This information comes just as two states -- Colorado and Washington -- deal with the repercussions of legalizing recreational marijuana use and as employers in each area determine how best to cope with their workers' off-the-clock usage. Pot is the drug most commonly detected in employees' urine, but it's hardly widespread. It showed up in only 68,000 of the 3.4 million drug tests conducted last year. Nearly 25,000 applicants tested positive for meth, the second-most-popular drug on the list.
Colorado's Amendment 64 already allows employers to ban marijuana in the workplace and implement policies restricting their employees' cannabis use. While an anti-discrimination law prevents them from firing workers for legal, off-duty activities, businesses can still terminate employees if that activity affects their work performance.
Interestingly, Quest has been compiling data on workplace drug tests for 25 years and has found no correlation yet between states that have decriminalized or legalized marijuana use and positivity rates for pre-employment drug tests. As the company notes, employers can still create a drug-free work environment independent of state law.
That became clear in September, when an appeals court ruled that a Wal-Mart (WMT) in Battle Creek, Mich., had the legal right to fire an employee who was prescribed medical marijuana for his cancer and inoperable brain tumor. Applicants who test positive for marijuana also have any potential arguments undermined by federal law, which still considers marijuana illegal.
MARKET UPDATE
[BRIEFING.COM] The major averages ended modestly lower with the S&P 500 shedding 0.3%.

The benchmark average saw an opening loss of 1.2% after Japan's Nikkei tumbled 7.3%. Japanese stocks sold off amid continued volatility in Japanese Government Bond futures as the 10-yr yield spiked almost 16 basis points to 1.002 before the Bank of Japan's JPY2 trillion liquidity injection caused yields to retrace their gains.

Adding insult to injury was news out of China where the HSBC ... More
More Market News