Store workers commute 522 miles
No such thing as high unemployment in North Dakota, where an oil boom has changed life forever. Communities are struggling to keep up with housing demand and development issues.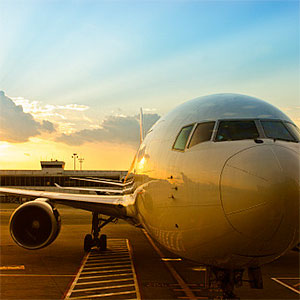 Just how much time and distance is a good job worth to you?
Home-improvement retailer Menard recently announced plans to fly 50 workers each week from the company's home base in Eau Claire, Wis., to staff its stores in Minot, N.D. That's a commute of over 500 miles each way.
The unemployment rate in Minot is 2.3%, making it very difficult for Menard to find enough workers for its growing business, even at an offered $13 starting hourly wage. Menard plans to put the Wisconsin workers in hotels during their time in North Dakota.

Minot is a perfect storm when it comes to the need for housing and housing supplies. A devastating flood in the summer of 2011 destroyed more than 4,000 homes there. The oil exploration and production boom across North Dakota, meanwhile, is creating new economic challenges and opportunities for the state -- especially when it comes to housing, development and job creation.
The manager of Menard's store in Minot, Phil Graef, says he's the busiest he's ever been at the big-box retailer.

"We were starting to stay even with the oil boom, and then the flood happened," Graef told Associated Press. "Now, we're trying to get ahead of both of those. Everybody has a 'now-hiring' sign in their window."

The oil rush is so explosive in North Dakota that investors in the town of Westhope took over a former nursing home and converted it into a busy hotel. "Business is fine," says Mary Tofteland, manager of the Westhope Fleetwood Inn. "We're full of riggers. We have mostly oil company (guests)."

Westhope is 60 miles north of Minot and about six miles from the Canadian border. It's still a small town, but like the rest of the state, the recent infusion of oil exploration and oil money is changing things there quickly.
Management made only a few cosmetic changes at the inn, such as removing old wheelchair rails on the walls and turning the elderly care dining room into a bar where guests can cook their own meals. This isn't the W Hotel -- but it doesn't need to be.

As for the guests, they're mostly from out of state: Colorado, Illinois, Idaho, Wyoming. The inn, with its 42 rooms, is currently about three-quarters full. But as winter progresses, Tofteland says, "I think we'll fill up, because they're drilling more oil wells around us and there's no place to stay but here."
In Minot, mobile home and RV parks in the region are filled to capacity -- and hotels there are nearly as full. Last fall, local hotel occupancy rates stood at about 95%. While those numbers have relaxed a little -- occupancy rates now stand at about 86% -- Minot has taken notice and has an aggressive campaign to develop more housing.
"Because of the need or opportunity for people to work within this town, we have 3,000 jobs that aren't being filled today," Jerry Chavez, CEO of the Minot Area Development Corporation. "I think if we had available space, affordable housing, entry-level homes, we'd be able to have more people working in our town." Chavez says Minot has plans to build 13 new hotels in the near future, as well as more short-term housing.

Along with the new and rapidly-expanding oil industry, there's a big agricultural sector, an Air Force base just outside of town and a large regional hospital.

The big challenge for Minot, says Chavez, is infrastructure and planning. "How are we going to grow the city?" he said. "How do we preserve the quality of life? How do we preserve the fabric that is the basis of this community -- trying to embrace this industry but not become an oil town?"
With those questions in mind, Minot has created and developed what it calls "energy parks" for oil companies. "We want to put these companies in key areas that allow them to conduct business," says Chavez, "but key areas that are zoned appropriately, have the proper infrastructure. . . rather than have a sprawl, which is hard on any community."
With every boom comes the inevitable bust. But Chavez believes the oil boom in Minot and elsewhere in North Dakota will bring long-term and positive changes. He notes that Minot's school system, which usually graduates about 500 students a year, has more than 760 children enrolled in kindergarten this year.

"You can get a sense of that there's young families coming in this town, you can get a sense of growth," says Chavez. "That transcends to a need for doctors, nurses, teachers, lawyers, those professional occupations and then those non-professional occupations. That would be for people to be employed in new hotels that are being built, restaurants that are being built."
And even small North Dakota towns like Westhope are looking forward to positive economic change. "A lot of older people (here) sold their homes for good money, and younger people bought them," says Tofteland, "and it's working out good for them. The (local) store's busier, gas station's busier. "
More from Money Now
ND is the place to go if you need a job.McDonald`s workers make $15 an hour, truck drivers
make 100K.Even strippers make $2,000 a night.That beats the hell out of all the minimum
wage jobs around the country.When I was a young guy the hardest jobs I had paid minimum
or less, in the case of restaurant work.You always had a boss that loved to fire for no reason.

The previous two generations of my family left North Dakota in the 50's and never looked back.  The summers can get hot and humid, the winters are nasty, and when you get a few miles out of any city (or a few feet out of any small town), there is absolutely nothing there.  Nice if you like solitude, otherwise not so much.  Then again, as crowded as some parts of our country are, I can see some appeal to that last part; and besides, these days a job is a job - and housing there, at least for now, is cheap.

Are you sure you want to delete this comment?
DATA PROVIDERS
Copyright © 2014 Microsoft. All rights reserved.
Fundamental company data and historical chart data provided by Morningstar Inc. Real-time index quotes and delayed quotes supplied by Morningstar Inc. Quotes delayed by up to 15 minutes, except where indicated otherwise. Fund summary, fund performance and dividend data provided by Morningstar Inc. Analyst recommendations provided by Zacks Investment Research. StockScouter data provided by Verus Analytics. IPO data provided by Hoover's Inc. Index membership data provided by Morningstar Inc.
MARKET UPDATE
[BRIEFING.COM] After spending the first two hours of the trading day in a steady slide, the S&P 500 has maintained a four-point range over the past 60 minutes.

The materials sector (+0.1%) has been able to stay out of the red, but its slim gain is now in jeopardy following an orderly decline from the opening high. Steelmakers have factored into the retreat as evidenced by a 2.9% decline in the Market Vectors Steel ETF (SLX 47.23, -1.40). Miners haven't done much to turn the ... More
More Market News