Why Applebee's and Chili's are winning the game
The restaurants have found a powerful weapon in the competitive casual-dining world: The 2-for-$20 meal deal.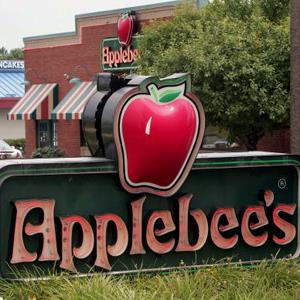 What's the point of going to a chain restaurant if its boil-in-bag entrees aren't cheap?
Last week, Olive Garden and Red Lobster parent company Darden Restaurants (DRI) sliced expectations for 2013 and prompted some soul searching within the casual dining community. While Olive Garden and Red Lobster tinker with aesthetics and menus and wonder what customers want, diners are heading for the 2-for-$20 meal deals at DineEquity's (DIN) Applebee's and Brinker Restaurants' (EAT) Chili's.
Darden's has been faulted for losing the restaurant pricing game, but give Applebee's credit for setting the rules. DineEquity handed the reins to Applebee's franchise owners this year and franchised 99% of the chain's restaurants. As owners hook customers with low-priced meal deals, sales increased 2% last quarter and 1.3% so far this year. Even as fewer customers came into the store, those that did supplemented those cheap meals with enough drinks, apps and desserts to boost spending per check.
Applebee's is carrying its parent company as DineEquity's other chain, IHOP, has lost 1.3% of its business this year. Based on Applebees' performance alone, DineEquity's share price has increased nearly 49% since July. It's a similar story at Brinker, where Chili's deal-spurred 2.8% sales growth made up for the flat performance of Brinker's Maggiano's Little Italy and increased share prices almost 28% within the last year.
The cheap-casual restaurant pricing game gets pretty simple after that: Hit that price or lose. Olive Garden missed the mark with its 2-for-$25 three-course meal deal last quarter and didn't do itself any favors by jacking up the limited-time price of its bottomless pasta bowl by a dollar. That may have been worth trying during the recession, when competitors were too cash-strapped to undercut prices, but such missteps are increasingly dangerous as rejuvenated chains compete for a shrinking portion of diners' cash.
According to the Census Bureau, spending at food service and drinking establishments is up 7.2% during the first 10 months of the year over the same period in 2011 and up 4.2% in October from October 2012. That's not finding its way to casual dining establishments, though, as spending there dropped 2% last quarter, according to market research firm NPD Group. Casual dining on the whole has dropped between 1% and 4% each quarter since spring of 2010.
Maybe it's because diners don't necessarily find them a great value anymore. The cost of dining out rose 2.7% over the last year, according to the Consumer Price Index, which puts it ahead of the 2.2% overall rate of inflation. In that market, a customer with a $12 to $14 is paying 20% to 40% more than the couple at a table across the street just got two entrees and an appetizer for $10 apiece. In casual dining parlance, that first price translates to "expensive."
"Most of the casual-dining chains set the bar at $10 for a meal," said Darren Tristano, executive vice president at Technomic, told Ad Age. "It's not good, because it's establishing the price that the consumer wants to spend."
While it's tough to sustain that pricing, it's tougher to compete against those prices when you won't deign to meet them the first time. While it's still uncertain whether Applebee's and Chili's can present lasting value to notoriously fickle casual-dining consumers, at least they've left the customer hungering for more. Red Lobster and Olive Garden customers have seemingly lost their appetites.
More from Money Now
DATA PROVIDERS
Copyright © 2014 Microsoft. All rights reserved.
Fundamental company data and historical chart data provided by Morningstar Inc. Real-time index quotes and delayed quotes supplied by Morningstar Inc. Quotes delayed by up to 15 minutes, except where indicated otherwise. Fund summary, fund performance and dividend data provided by Morningstar Inc. Analyst recommendations provided by Zacks Investment Research. StockScouter data provided by Verus Analytics. IPO data provided by Hoover's Inc. Index membership data provided by Morningstar Inc.
MARKET UPDATE
[BRIEFING.COM] The stock market began the new trading week on the defensive note with small-cap stocks pacing the retreat. The Russell 2000 (-1.4%) and Nasdaq Composite (-1.1%) displayed relative weakness, while the S&P 500 lost 0.8% with all ten sectors ending in the red.

Global equities began showing some cracks overnight after China's Finance Minister Lou Jiwei poured cold water on hopes for new stimulus measures. Specifically, Mr. Lou said the government has no plans to change ... More
More Market News