Google may open retail stores
A new report says the search-engine giant is looking to give consumers hands-on experience with its products.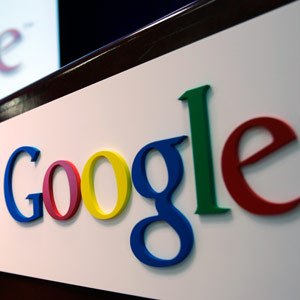 Are you ready to do some in-person shopping at a Google (GOOG) store?
A new report says Google is planning its own brick-and-mortar retail stores in several major U.S. cities to compete against Apple (AAPL) and Microsoft (MSFT). Google reportedly wants its stores up and running in time for the 2013 holiday season. (Microsoft owns and publishes moneyNOW, an MSN Money site.)
According to Seth Weintraub at 9to5Google.com, an "extremely reliable source" says the company wants to get its new Glass, Nexus and Chrome products -- as well as other upcoming devices -- directly to its consumers.
"Google feels right now that many potential customers need to get hands-on experience with its products before they are willing to purchase," he wrote.
Google already has Chromebook displays in Best Buy (BBY) stores -- as well as with some retailers in the U.K. And the head of Google UK's consumer marketing told the London Evening Standard that offering consumers hands-on experience can make a huge difference in their understanding of the device.
Weintraub says the new Google stores will operate independently and will "make direct sales to customers from Google like the Nexus online store does currently."
He also points out the company has advertised for people to help it develop, test and deploy retail point-of-sale systems.
Industry analysts appear to have mixed reactions to Google's possible venture into shopping-mall retail.

"Google does not have as many products as Apple, but it has enough to justify a physical retail presence," Greg Sterling, senior analyst with Opus Research, told PC World.
"Sure, Google could still make some money in the long run," opines Chris Velazco at TechCrunch, "but it doesn't seem like much of a sure thing unless Google manages to perform very, very well in terms of sales volume."

Others, meanwhile, say Google should take a page from Apple's playbook and come up with their own retail persona.
"The purpose of a retail store isn't merely to sell," says Chris Matyszczyk at CNet. "It's to create street theater. Apple has its own version. Google must find its own too."
And Matyszczyk recommends Google appeal to all the "Big Bang Theory" computer nerds out there who are looking for a retail space to call their own.

"Imagine walking in and one of the Google nerds has dressed as The Flash, Batman or Wonder Woman for the day," he says, "yet still finds a way to sell you a fascinating Nexus 7."
More on moneyNOW

Google is way too late to try Brick & mortar retail stores. They should have did this in 2005, when Apple stores where getting popular. Brick & Motor  retailers are dying faster than any sector of our economy,(Besides Newspaper Companies).  Most are empty until Christmas Season. I do not know anyone with a Chome-book, most of my acquaintances have Apple I-pads, Androids Tablets, or Kindle Nooks.  In todays tech world items become outdated or UN-trendy in less than 6 months. I am a Consumer, and retailer. I update my tech toys every 3 months, because the NEW Tech world is changeing faster than "OLD" Tech Manufactures (IBM, HP,Sony, Panasonic, Del-co, Texas Instruments,ect...) can keep up .  Before Google's 1st store is complete and open the merchandise will be already OUT-DATED.  Google's slow OLD  Tech World product  thinking CEO's will doom this investment in the fast NEW tech  World.


i cannot tell you how many times i have picked up something that has martha stewart's name on it----i am in the process of redoing our master bed and bath and the guest bedroom----and no matter how much i like it, the color or the thread count or how perfect it will go with everything else, I IMMEDIATELY PUT IT BACK  and keep looking-----i will not buy anything that has her name on it-----i cannot stand that b----, that person--------and believe me when i tell you i had rather go have a root canal than go shopping--any kind of shopping--even the grocery store.  my husband does most of the shopping for this household-------but not when it comes to redoing entire rooms.  even though i have to put a gun to my head to do that, i will suffer through it

just for the record, i have bought a lot at penney's because i do not see martha stewart there.

AND PENNEY'S AIN'T WHAT IT USED TO BE.  they need to get rid of that new ceo and get back on track to what it used to be.  he is dragging the place to bankruptcy court so he can walk away with several million.


Are you sure you want to delete this comment?
DATA PROVIDERS
Copyright © 2014 Microsoft. All rights reserved.
Fundamental company data and historical chart data provided by Morningstar Inc. Real-time index quotes and delayed quotes supplied by Morningstar Inc. Quotes delayed by up to 15 minutes, except where indicated otherwise. Fund summary, fund performance and dividend data provided by Morningstar Inc. Analyst recommendations provided by Zacks Investment Research. StockScouter data provided by Verus Analytics. IPO data provided by Hoover's Inc. Index membership data provided by Morningstar Inc.
MARKET UPDATE
[BRIEFING.COM] The stock market finished the Tuesday session on the defensive after spending the entire day in a steady retreat. The S&P 500 (-0.6%) posted its third consecutive decline, while the small-cap Russell 2000 (-0.9%) slipped behind the broader market during afternoon action.

Equity indices were pressured from the start following some overnight developments that weighed on sentiment. The market tried to overcome the early weakness, but could not stage a sustained rebound, ... More
More Market News