Whole Foods goes downscale in Detroit
Often called 'Whole Paycheck' by price-stunned shoppers, the grocery chain is testing a more affordable option in less-affluent areas.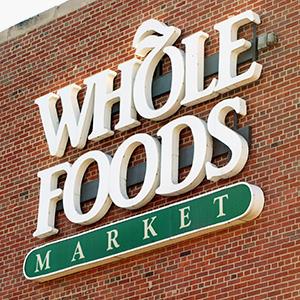 Whole Foods Market (WFM) has a reputation as the place where upscale yuppies stock up on gluten-free brownies and free-range eggs. While Whole Foods might be chock-full of organic produce, it's not exactly known for its bargains. 

Now the grocery store is taking a step back from its nickname, "Whole Paycheck," through a pilot test of three lower-priced stores. One is opening Wednesday in economically depressed Detroit, while the other two will open in New Orleans and Chicago's South Side later in 2013 and 2014, Adweek reports. 
The pilot stores will aim to lower prices by cutting back on staffers and offering more frozen and wrapped items, Whole Foods co-chief executive John Mackey told the publication. 
"For every penny we cut off the price, we reach more people who can afford to shop with us," he said. Nevertheless, Mackey balked at the idea that Whole Foods is unaffordable for many consumers. 
"The premise that the healthy food we sell at our stores is expensive or elitist is false," Mackey said. "If you know how to cook and if you buy whole grains, beans and produce, you don't need to spend lots of money."
Whole Foods' relatively plump gross margins tell another story, though. They hover between 34% to 36%, while those at Kroger (KR), the biggest supermarket chain, sit at about 20%, according to CSIMarket. 
Whole Foods is also taking an unusual step by trying to teach Detroit customers to shop frugally, offering classes at community centers, Adweek notes. 
The Detroit store's opening took 15 years of development, a period during which the city's finances spiraled into critical territory. Detroit's new financial manager last month issued a scathing report about its financial straits.
Opening a store in the troubled city will prove an interesting test of whether Detroit's population has the interest -- and extra change -- to afford the grocer's organic spinach. Most Whole Foods stores are in tony spots such as Napa, Calif., and Kahului on Hawaii's Maui. 
Peter Cummings, the chairman of Ram Realty Services, which helped finance and develop the Detroit property, told The Wall Street Journal he believes Motown will evolve into a city with a smaller population but with strong neighborhoods. 
"It will be reinvented," he said. "Repopulating the city with a younger population is real."
Follow Aimee Picchi on Twitter at @aimeepicchi. 
DATA PROVIDERS
Copyright © 2014 Microsoft. All rights reserved.
Fundamental company data and historical chart data provided by Morningstar Inc. Real-time index quotes and delayed quotes supplied by Morningstar Inc. Quotes delayed by up to 15 minutes, except where indicated otherwise. Fund summary, fund performance and dividend data provided by Morningstar Inc. Analyst recommendations provided by Zacks Investment Research. StockScouter data provided by Verus Analytics. IPO data provided by Hoover's Inc. Index membership data provided by Morningstar Inc.
MARKET UPDATE
[BRIEFING.COM] Equity indices remain near their lows with the S&P 500 trading down 0.8%. The consumer discretionary sector (-1.5%) slumped to the bottom of the leaderboard at the start and the growth-sensitive sector remains behind the other nine groups at this juncture.

High-beta names like Amazon.com (AMZN 321.92, -9.40), Netflix (NFLX 439.80, -17.72), and Priceline.com (PCLN 1157.78, -28.34) have contributed to the underperformance with losses ranging from ... More
More Market News