MTV cancels 'Buckwild' after star's death
Series regular Shain Gandee died earlier this month. The network has yet to solve the hole in its schedule -- and its ratings -- left by 'Jersey Shore.'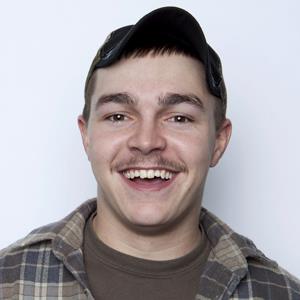 Viacom (VIA.B), which has been battling to reverse double-digit ratings declines at its cable channels, on Wednesday decided to cancel its hit MTV show "Buckwild" following the tragic death of Shain Gandee, whom many considered the show's break-out star.
Gandee, his uncle and a friend were found dead April 1 inside a Ford Bronco that was buried in mud. They had been going off-roading, or "mudding," and succumbed to carbon monoxide poisoning, according to media reports. 
A company statement sent to MSN said the decision to end the show midway through its second season was not "easy," but was appropriate "given Shain's tragic passing and essential presence on the show." 
It came as a shock to producer J.P. Williams, who blasted the network for standing by "Teen Mom," a hit series that features irresponsible young parents, and abandoning "Buckwild."

"They'll stick by a show that allows you to abandon a child, but a kid dies by accident doing what he does for a living [mudding] and they cancel the show?" he said, according to the Hollywood Reporter.

Williams intends to continue shooting the show at his own expense and has plans for a "Buckwild" movie, according to the Reporter. A Viacom spokesman had no comment on Williams' remarks.
 
Gandee's tragic death may have ramifications for Viacom's shareholders. As the Hollywood Reporter noted, MTV has seen its prime-time audience among the coveted 18- to 49-year-old demographic plummet by 25%. Network executives had been hoping "Buckwild" could fill the tanning salon-sized hole in its schedule formerly occupied by "Jersey Shore," and there were some indications that was starting to happen. MTV's next move isn't clear, but the network will need to figure out something fast.

In the same way "Jersey Shore" drew the scorn of New Jersey officials, "Buckwild" took plenty of heat from politicians in West Virginia, where the show was filmed, for perpetuating perceived stereotypes. Sen. Joe Manchin III (D-W.Va.), for one, called the series a "travesty" and urged the network to cancel it last year.
On Sunday, MTV will air the show's entire first season as a tribute to Gandee, a move that has the support of his parents. The marathon will close with "Buckwild: WV to the NYC," a special that was shot before production had begun on the second season.

--Jonathan Berr does not own shares of the listed stocks. Follow him on Twitter at @jdberr.
Are you sure you want to delete this comment?
DATA PROVIDERS
Copyright © 2014 Microsoft. All rights reserved.
Fundamental company data and historical chart data provided by Morningstar Inc. Real-time index quotes and delayed quotes supplied by Morningstar Inc. Quotes delayed by up to 15 minutes, except where indicated otherwise. Fund summary, fund performance and dividend data provided by Morningstar Inc. Analyst recommendations provided by Zacks Investment Research. StockScouter data provided by Verus Analytics. IPO data provided by Hoover's Inc. Index membership data provided by Morningstar Inc.
MARKET UPDATE
[BRIEFING.COM]
Precious metals fell in electronic trade yesterday following the FOMC statement which conveyed no changes to the Fed's current policy course. As expected, the FOMC reduced the monthly pace of tis asset purchases by $10 bln to $15 bln and maintained the "considerable time" language in its forward guidance.
Dec gold continued to trade lower and fell as low as $1216.30 per ounce in overnight trade, its lowest level since January. It managed to inch slightly ... More
More Market News