Hormel's $700 million bet on peanut butter
The company is buying the Skippy brand from Unilever. Hormel sees potential there, but the allergy stigma weighs down sales.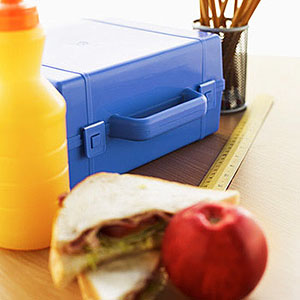 Hormel
(
HRL
) will buy
Skippy peanut butter
from
Unilever
(
UN
) for $700 million -- about twice the price Wall Street had expected -- adding the iconic brand to its product line-up that includes Spam processed meat and Jennie-O Turkey products.
The deal is not a surprise. Unilever, an Anglo-Dutch conglomerate, has been trimming its portfolio of underperforming brands for months. As
Bloomberg News
noted in October, Skippy is a distant second to
J.M. Smucker
's
(
SJM
) Jif in the U.S. peanut butter market. The sources the news service quoted expected the Skippy business to fetch between $300 million and $400 million.
Hormel sees some potential in Skippy and its 14 varieties. The Austin, Minn., company points out that the 80-year-old brand is the leader in the fast-growing category of natural peanut butter. Skippy, with annual sales expected at $370 million, is the top peanut butter brand in China. Peanut butter is a $2 billion market and is the second most popular sandwich ingredient behind ham in the U.S. The product, however, has an image problem.
As any parent with young children knows, there is a rising awareness of the dangers of peanut allergies. Many schools are "peanut-free zones" because some kids are so sensitive that they can't even be in the same room with peanuts. Some sufferers go into shock from even the tiniest exposure. In rare cases, the
allergies can be fatal.

One study found that the incidence of peanut allergies doubled in children between 1997 and 2002, according to the
Food Allergy and Anaphylaxis Network.
Scientists aren't sure why more kids are sensitive to peanuts now than in previous decades. About 20% of children with peanut allergies do outgrow them. 
Wall Street likes the acquisition. Shares of Hormel were up in early trading because the company expects Skippy to be "modestly accretive" in fiscal 2013 and add 13 cents to 17 cents per share the following year.
--Jonathan Berr does not own shares of the listed stocks.  Follow him on Twitter @jdberr.
More on Money Now

MARKET UPDATE
[BRIEFING.COM] Stocks ended modestly higher as the S&P 500 climbed 0.2%, and the Dow added 0.4% to register its 19th consecutive Tuesday of gains.

The major averages saw little change during morning action, but afternoon buying interest helped lift the indices to session highs. Most cyclical sectors (with the exception of materials and technology) finished among the leaders, but the defensively-geared health care sector settled atop the leaderboard as biotechnology outperformed. ... More
More Market News
TOP STOCKS
S&P 500 forecast to hit 2,100 by 2015
As the stock market reaches new highs, Goldman Sachs sees more gains ahead. Fueling the market: An improving economy, growing dividends and low interest rates.