Frat houses can be financially hazardous
Scores of deaths and injuries have been linked to fraternities, but some families find the national organizations won't pay up.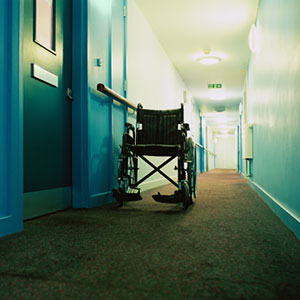 While the 1978 film "Animal House" made fraternities out to be full of pranks and mischief, the reality can be much more sobering, according to a new report.

Since 2005, 52 student deaths have been linked to fraternities, and five students were paralyzed, reports Bloomberg. But their families are finding that the national organizations often fight paying compensation for those injuries and deaths, the piece says. 
"As soon as there's an incident, national fraternities start distancing themselves," Lee John Mynhardt, 28, told Bloomberg. He's confined to a wheelchair after breaking his neck at a keg party held by Lambda Chi Alpha Fraternity Inc.
It's not as though national fraternities don't have money. The groups, which give charters to campus chapters and receive dues in exchange, record at least $170 million in annual revenue and own real estate and other holdings, Bloomberg notes. 
Mynhardt, whose expenses have sometimes exceeded $10,000 a month, sued. But the fraternity and its insurer won a ruling that they weren't liable for his injury. 
That hasn't stopped membership in fraternities from skyrocketing by almost 30% since 2005, reaching more than 327,000 members in 2011, the story notes. Across college campuses, at least 75 national fraternities have branches. 
"It's a curious business model," Stetson University College of Law professor Peter Lake told Bloomberg. "You're establishing a national brand and franchising. And then when your core customers are in a pinch, you're turning away."
Sometimes colleges get involved in disciplining frat houses only after a deadly incident, given that the educational institutions view fraternities as helping to attract potential students. 
But fraternities can also lose liability cases, Bloomberg notes. In one instance, a family received a $3 million settlement after their 20-year-old son got intoxicated at a Phi Kappa Sigma party, then fell over a railing and died. 
Fraternities should be "predominately passive" in supervising their local chapters, G. Coble Caperton, general counsel for Alpha Tau Omega, wrote in an industry newsletter. But in an interview he told Bloomberg that, while "there's no way we could have a person on-site running these 135 chapters . . . We are anything but passive in preventing alcohol abuse, drug abuse or hazing."


DATA PROVIDERS
Copyright © 2014 Microsoft. All rights reserved.
Fundamental company data and historical chart data provided by Morningstar Inc. Real-time index quotes and delayed quotes supplied by Morningstar Inc. Quotes delayed by up to 15 minutes, except where indicated otherwise. Fund summary, fund performance and dividend data provided by Morningstar Inc. Analyst recommendations provided by Zacks Investment Research. StockScouter data provided by Verus Analytics. IPO data provided by Hoover's Inc. Index membership data provided by Morningstar Inc.
MARKET UPDATE
[BRIEFING.COM] The major averages ended the midweek session with slim gains after showing some intraday volatility in reaction to the release of the latest policy directive from the Federal Open Market Committee. The S&P 500 added 0.1%, while the relative strength among small caps sent the Russell 2000 higher by 0.3%.

Equities spent the first half of the session near their flat lines as participants stuck to the sidelines ahead of the FOMC statement, which conveyed no changes to the ... More
More Market News