DreamWorks slumps on 'Rise of the Guardians' bomb
The movie tanks after confusing previews and critical jeers. The company can learn a thing or two from this fiasco.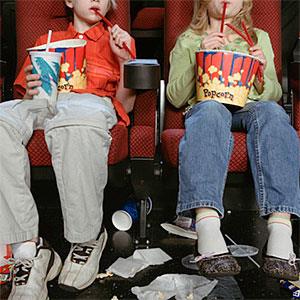 Shares of
DreamWorks Animation
(
DWA
) plunged more than 5% Monday after its latest feature, "Rise of the Guardians," bombed at the box office so badly that Wall Street analysts expect the studio to take a write down on its investment. This stock is a value trap that investors should avoid.
The feature, which tells the story of Santa Claus, the Tooth Fairy and the Easter Bunny joining forces to fight an evil spirit named Pitch, reportedly
reportedly
cost about $145 million to make and earned about $32.6 million during the five-day Thanksgiving weekend. That's the worst box office open for the Glendale, Calif., company since 2006's "Flushed Away," a movie that takes place in a sewer.
"Rise of the Guardians" faces a steep, uphill battle toward profitability but investors shouldn't get carried away. The film is not a box-office disaster in the league of "Heaven's Gate" or "Waterworld," but it does represent a rare dud for the company.
DreamWorks hopefully can learn some lessons from this fiasco. For one thing, DreamWorks may have scared away some moviegoers with a trailer for "Rise of the Guardians"  that made the movie seem darker than it actually is, according to
Entertainment Weekly blogger
Karen Valby. The movie, however, according to many critics,
just isn't very good
.  
A better option for families may be "Hotel Transylvania", a surprisingly sweet comedy about the adventures of Count Dracula and his teenage daughter.  "Madagascar 3: Europe's Most Wanted," another DreamWorks film, looks charming though I haven't seen it. Unlike "Rise of the Guardians," "Madagascar 3" was a
huge hit with domestic grosses topping $216 milllon.
The success of the film enabled the company to post
better-than-expected​
earnings.
Wall Street, however, isn't about to throw in the towel on DreamWorks. The average 52-week price target on the stock is $19.94, about 17% higher than where it currently trades. Unfortunately, DreamWorks is a stock that's driven by hits, especially since its profitable DVD business has eroded in recent years. The stock trades at a price-to-earnings multiple of 21.74, near its historic highs.
Anyone tempted to buy this stock better ask themselves whether DreamWorks has lost its touch. The company's "Mister Peabody and Sherman," based on Jay Ward's classic cartoon featuring a boy, his genius talking dog and a time machine, appears promising. The movie, apparently coming out next year, should appeal to diehard animation fans such as me. But will it be a such a huge hit investors forget about "Rise of the Guardians?" That's tough to say. 
--Jonathan Berr does not own shares of the listed stocks. Follow him on Twitter@jdberr.

More from MSN Money
DATA PROVIDERS
Copyright © 2014 Microsoft. All rights reserved.
Fundamental company data and historical chart data provided by Morningstar Inc. Real-time index quotes and delayed quotes supplied by Morningstar Inc. Quotes delayed by up to 15 minutes, except where indicated otherwise. Fund summary, fund performance and dividend data provided by Morningstar Inc. Analyst recommendations provided by Zacks Investment Research. StockScouter data provided by Verus Analytics. IPO data provided by Hoover's Inc. Index membership data provided by Morningstar Inc.
MARKET UPDATE
[BRIEFING.COM] The major indices are stuck in red figures, but have moved comfortably off their worst levels of the day. Similar to the earlier move down, which was broad based, the move back up has been, too.

There are pockets of relative strength in some defensive-oriented areas of the stock market, like the consumer staples (unch) and health care (+0.1%) sectors, but it is noteworthy that the financial (-0.04%) and energy (-0.1%) sectors are also included in the relative strength ... More
More Market News
TOP STOCKS
HBO GO crashes on 'True Detective' fans
Who is the Yellow King? An endless 'loading' circle, apparently, as fans eagerly awaiting the killer's identity were left in the lurch by HBO's mobile streaming service.