Not milk? How beverage tastes are changing
Americans are drinking plenty of water and wine. But we're not so hot about juices, sodas and powdered mixes.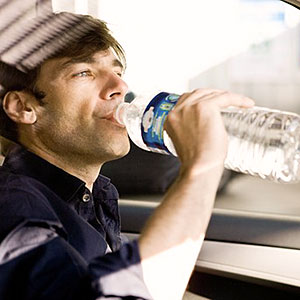 Americans are drinking less milk than before, MarketWatch
reports
in an interesting piece on drink trends. We're drinking 30% less milk than in 1975, but we're loving wine.
Our tastes in beverages are slowly shifting, which is normal for a population growing increasingly diverse. Part of the move away from milk is simply because there are fewer children in the U.S., on a percentage basis, now than in previous decades.
Here are the changes that other beverages are seeing, according to MarketWatch:
Juice on the decline.
Juice consumption has dropped pretty dramatically to 5.17 gallons per American in 2011 on average. That's down from 6.42 gallons in 2004. There are several reasons for the slide, including the fact that juice is expensive, and it's a little too sugary for many tastes.
Soda plunges.
Soda is the bad boy of the refrigerator lately, and you can see that reflected in the huge plunge in consumption. Americans drank a mere 44 gallons of soda in 2011, on average, down from the 52 to 53 gallons at the turn of the century. That's a good reason why soda companies have been so busy getting into water, flavored teas and other beverages.
Water's dramatic rise.
Going almost hand-in-hand with the drop in soda is the continued interest in bottled water. We drank an average of 26.27 gallons of bottled water last year, reports MarketWatch, citing data from The Beverage Information Group and the U.S. Census. Back in 2001, we drank just under 17 gallons.
Coffee is flat.
Given the big changes in water and other beverages, coffee's steady run has been remarkably stable. For the last decade, the average American has downed 26 to 27 gallons of coffee each year, and that doesn't seem to be changing.
Tea getting more popular.
Now we know why
Starbucks
(
SBUX
) and other major food companies are taking a renewed interest in tea. We're drinking more of it, though nowhere near the amount of coffee we consume. The average American drank 7 gallons of tea a year in 2011, up from 6.7 gallons in 2001.
No powdered drinks.
Americans are not fans of mixing powdered drinks. Maybe we don't like the work. Or maybe they're just too weird. But powdered teas, protein shakes and chocolate mixers are falling out of favor. Americans only drank 3.9 gallons of powdered drinks on average in 2011.
Big fans of wine.
America has come a long way with wine. Now, you can even find decent boxed wine at the grocery store, and
Costco
(
COST
) carries some of the best-priced brands around. It's no surprise, then, that wine consumption per American rose to 2.36 gallons in 2011 from 1.95 gallons in 2001.
More spirit lovers.
In the same vein, distilled spirits are seeing a major rise as well. Americans drank an average of 1.5 gallons of gin, vodka and other spirits in 2011, up from 1.25 gallons in 2001.

Beer gets booed.
Not all alcoholic beverages are seeing an increase. The beer industry has suffered as Americans found new favorites in the wine and spirits category. The average American drank 19.79 gallons of beer in 2011, down from 22.08 gallons a decade earlier.
More on Money Now
DATA PROVIDERS
Copyright © 2014 Microsoft. All rights reserved.
Fundamental company data and historical chart data provided by Morningstar Inc. Real-time index quotes and delayed quotes supplied by Morningstar Inc. Quotes delayed by up to 15 minutes, except where indicated otherwise. Fund summary, fund performance and dividend data provided by Morningstar Inc. Analyst recommendations provided by Zacks Investment Research. StockScouter data provided by Verus Analytics. IPO data provided by Hoover's Inc. Index membership data provided by Morningstar Inc.
MARKET UPDATE
[BRIEFING.COM] Nov crude oil is trading higher this morning as the U.S. and Arab allies have begun missile strikes in Syria on the Islamic State. The energy component dipped to a session low of $90.77 moments after equity markets opened but quickly recovered back into positive territory. It popped to a session high of $91.90 in recent action and is now up 0.9% at $91.64.

Oct natural gas is chopping around in a tight range between $3.88 and $3.90 in the black. It is currently up 1.2% at ... More
More Market News