A big November for automakers
Damage from Sandy, growing consumer confidence and a calmer political landscape help auto sales over the month.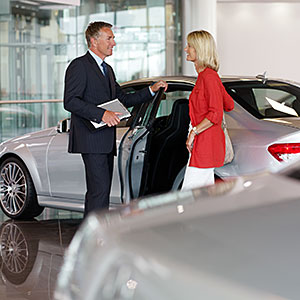 Updated 4:48 p.m. ET

Less political uncertainty, signs of a recovering economy and a need to replace vehicles damaged by Superstorm Sandy have combined to produce very good November sales numbers for automakers.
Industry analysts estimate that more than 1.1 million vehicles were sold last month in the U.S. -- putting sales numbers for 2012 at more than 15 million, or what could be the highest yearly sales rate since before the start of the Great Recession in 2008.

The Big Three automakers all reported strong monthly numbers -- with Ford (F) up 6%, General Motors (GM) gaining 3.4% and Chrysler -- reporting its best November sales since 2007, up 14%.
Toyota (TM) reported its November sales figures up 17%, Nissan's (NSANY) sales increased by 12.9% and Volkswagen (VLKAY) rose over 29%. Hyundai Motor America (HYMLF) reported a gain of 8%, its best November since the brand first came to the United States more than 25 years ago.
Overall, the industry's sales rate for light vehicles came in at 15.54 million on an adjusted annualized basis, according to industry tracking firm Autodata. That's up from 13.55 million a year earlier, and is the highest rate since January of 2008. Total unit deliveries rose 15% from a year earlier and 4.7% from October 2012.


"The Black Friday sales period once again provided a strong boost for Hyundai in the back half of the month and helped break our all-time November sales record," said Dave Zuchowski, Hyundai's executive vice president of sales, in a press statement. "We were also very encouraged by the strong sales recovery experienced in those northeastern regions that were ravaged by Superstorm Sandy and expect continued momentum there for the balance of the year."
According to the Hartford Courant, a recent analysis of insurance claims now suggests Sandy damaged or destroyed an estimated 230,000 vehicles.

Sandy also slowed down car sales at the end of October as the storm hit, so new-car lots faced pent-up demand in November -- while automakers offered new incentives.
"The fact that November sales have bounced back from a sluggish October suggests that those who lost cars or who deferred purchases after Hurricane Sandy are already getting back on the road," said Edmunds.com senior analyst Jessica Caldwell in report quoted by the Detroit Free Press. "Fortunately for these buyers, they entered a market in which holiday and year-end deals were in full swing and loan rates hovered near all-time lows."

Americans also are feeling a bit better about the economy. The Conference Board's Consumer Confidence Index rose to 73.7 in November from 73.1 in October -- its highest levels in more than four years.

"Over the past few months, consumers have grown increasingly more upbeat about the current and expected state of the job market," said Lynn Franco, the board's director of economic indicators, "and this turnaround in sentiment is helping to boost confidence."

Consumer confidence was also being helped by a resolution of the U.S. presidential election -- and apparent indifference to the contentious financial wrangling in Washington, D.C.
"We don't expect any major impact on auto sales from the ongoing fiscal cliff discussions," TrueCar.com senior analyst Jesse Toprak reported last week.
"Even with all the talk of a looming fiscal cliff, Chrysler Group is well positioned for a strong sales finish to the year," said Reid Bigland, Chrysler's head of U.S. sales and CEO of the Dodge brand, in a press release. "We are expecting a strong December as the industry continues to recover from the East Coast hurricane and consumers continue to respond to our popular year-end Big Finish event."
More from Money Now
MARKET UPDATE
[BRIEFING.COM] Stocks ended modestly higher as the S&P 500 climbed 0.2%, and the Dow added 0.4% to register its 19th consecutive Tuesday of gains.

The major averages saw little change during morning action, but afternoon buying interest helped lift the indices to session highs. Most cyclical sectors (with the exception of materials and technology) finished among the leaders, but the defensively-geared health care sector settled atop the leaderboard as biotechnology outperformed. ... More
More Market News
TOP STOCKS
S&P 500 forecast to hit 2,100 by 2015
As the stock market reaches new highs, Goldman Sachs sees more gains ahead. Fueling the market: An improving economy, growing dividends and low interest rates.