Alzheimer's keeps frustrating big pharma
A string of serious setbacks for possible treatments may be eroding researchers' -- and investors' -- confidence.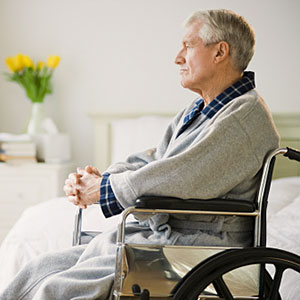 When some of the world's leading researchers on Alzheimer's meet in Boston in July to discuss therapies and treatments for the so-far incurable neurological disease, will they have any breakthroughs to mention?
Chances are, probably not. Years of research and tests by the pharmaceutical industry, which looks to benefit from patents for an effective Alzheimer's treatment, have so far yielded little to no positive results. And that's leading to questions about whether big pharma might still consider Alzheimer's research cost-effective.
According to the Alzheimer's Association's 2013 Facts and Figures report, one out of every three seniors in the U.S. dies with Alzheimer's or some other form of dementia. The disease, which affects tens of millions of Americans, is also the sixth-leading cause of death in the U.S. So far, it's the only cause of death that science has been unable to prevent, cure or at least show progress in slowing.
Along with the emotional toll on Alzheimer's patients and their families is an enormous financial cost. The number of people with the disease is expected to triple in the next several decades, with estimates that overall costs for Alzheimer's treatment and care could reach $1 trillion annually by 2050.
In 2012, more than 150 companies, including some pharmaceutical giants, were working on Alzheimer's drugs -- hoping to cash in on what the Genetic Engineering & Biotechnology News website estimates is an $8 billion global market for a successful Alzheimer's treatment. But some highly anticipated drugs have since fizzled out in the testing stage.
In January of last year, Medivation (MDVN) announced that its Dimebon drug, backed by Pfizer (PFE), didn't produce any significant results for Alzheimer's patients, leaving Pfizer with about $725 million in lost investment. 
Later in 2012, the Irish company Elan (ELN), working with with Pfizer and Johnson & Johnson (JNJ), halted research and development of bapineuzumab after disappointing results.
That was followed by a report from Eli Lilly (LLY) that its second attempt in two years at an Alzheimer's drug, while showing some hints of progress, didn't to live up to expectations.

And just this week, Baxter International (BAX) reported the blood product it thought might help slow mental decline and preserve physical function in patients with mild to moderate Alzheimer's failed to show the hoped-for results.
All these setbacks, according to The Independent, are affecting the confidence of neuroscience researchers and causing pharmaceutical companies to reconsider their efforts to add Alzheimer's treatments to the medical pipeline.
"My sense is not that companies want to move away (from Alzheimer's research) but that their shareholders are getting restive," Eric Karran, the director of research at Alzheimer's Research UK, told the newspaper in September. "That's capitalism. There is nothing we can do about that. But there is a huge public need."
DATA PROVIDERS
Copyright © 2014 Microsoft. All rights reserved.
Fundamental company data and historical chart data provided by Morningstar Inc. Real-time index quotes and delayed quotes supplied by Morningstar Inc. Quotes delayed by up to 15 minutes, except where indicated otherwise. Fund summary, fund performance and dividend data provided by Morningstar Inc. Analyst recommendations provided by Zacks Investment Research. StockScouter data provided by Verus Analytics. IPO data provided by Hoover's Inc. Index membership data provided by Morningstar Inc.
MARKET UPDATE
[BRIEFING.COM] Equity indices remain near their flat lines as heavily-weighted sectors continue trading in mixed fashion.

At this juncture, the industrial sector (-0.6%) is the weakest performer among cyclical groups with defense contractors pressuring the space. The PHLX Defense Index is lower by 1.1% with just about every component trading lower. Including today's decline, the Defense Index is now down 2.4% for the week and off 0.7% so far in September. On the upside, General ... More
More Market News