Why is Google's Eric Schmidt going to North Korea?
The visit comes as leader Kim Jong Un pushes economic reforms in his impoverished and isolated country.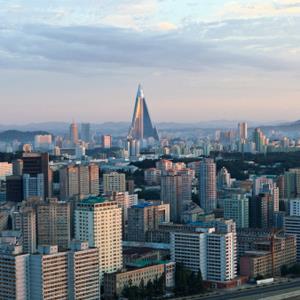 The State Department is being diplomatic about it, but officials are not pleased with plans by Google's (GOOG) executive chairman Eric Schmidt to visit North Korea.

"Frankly, we don't think the timing of this is particularly helpful," State Department spokesperson Victoria Nuland told reporters on Thursday in reference to North Korea's launch of a long-range rocket last month.

That event is just the latest concern Washington, Japan, South Korea and U.S. allies in Europe have about the isolated, nuclear-capable and totalitarian government in the Democratic People's Republic of Korea, or DPRK.

North Korea and rival South Korea are technically still at war -- nearly 60 years after the end of the Korean War -- and share a border that's been the site of violent clashes over the decades.
But putting aside geopolitics for a moment, why would the head of the world's most popular Internet search engine want to visit a country that has kept most of its inhabitants in the dark about the outside world, heavily restricts its domestic Intranet to several thousand people, and often lacks enough electricity to go around?
Analysts say Schmidt's visit is probably not business-related; at least, not in the short run.

"I think this is part of Google's broader vision to bring the Internet to the world, and North Korea is the last frontier," Peter Beck, the South Korean representative of the Asia Foundation, told Reuters. "I suspect that Google's visit is more philanthropic than financial."
Google is available in more than 40 countries, and in 2010 pulled its search engine business from China after a confrontation with officials there over Internet censorship. Compared to its problems in China, North Korea would seem to be a complete no-go.
"Perhaps the most intriguing part of this trip is simply the idea of it," Victor Cha, an analyst with the Center for Strategic and International Studies and a senior Asia specialist in the George W. Bush administration, said on the CSIS website.
"The restricted control of information lies at the heart of the DPRK state, and yet it is about to host one of the West's greatest facilitators of borderless information flows."
Cha notes that North Korea's young leader, Kim Jong Un, who has been in power just over a year and who reportedly spent part of his childhood at a private school in Switzerland, "clearly has a penchant for the modern accoutrements of life. If Google is the first small step in piercing the information bubble in Pyongyang, it could be a very interesting development."
And there is some speculation that Kim is looking for ways to bring his country's broken economy up to speed. During his New Year's speech, according to the BBC, "Kim Jong Un said 2013 would be a year of creations and changes, calling for a 'radical turnabout' that would transform the impoverished, isolated state into an 'economic giant' and raise living standards."

Schmidt's visit, says South Korea's English language Korea Times, would tie into Kim's "stated efforts to develop the economy with technology as a growth engine. Experts say some 10,000 professionals work in the field of information technology and that many more have been trained."
Perhaps Google is engaged in a modern, Internet version of Ping-Pong Diplomacy. But instead of improving U.S.-China relations via table tennis, as American athletes did in the early 1970s, Schmidt and his colleagues are looking to thaw relations between Pyongyang and the rest of the world via the warm and relentless glow of the Internet.
More on Money Now

DATA PROVIDERS
Copyright © 2014 Microsoft. All rights reserved.
Fundamental company data and historical chart data provided by Morningstar Inc. Real-time index quotes and delayed quotes supplied by Morningstar Inc. Quotes delayed by up to 15 minutes, except where indicated otherwise. Fund summary, fund performance and dividend data provided by Morningstar Inc. Analyst recommendations provided by Zacks Investment Research. StockScouter data provided by Verus Analytics. IPO data provided by Hoover's Inc. Index membership data provided by Morningstar Inc.
MARKET UPDATE
[BRIEFING.COM] S&P futures vs fair value: -6.30. Nasdaq futures vs fair value: -14.80. U.S. equity futures trade hover near their pre-market lows amid cautious action overseas. The S&P 500 futures hover six points below fair value, which puts the benchmark index on track to continue its retreat after losing 0.8% yesterday.

Overnight, markets in Asia traded in mixed fashion, but sentiment worsened after the start of the European session, where all the key indices hold losses ... More
More Market News