Could you afford Angelina Jolie's surgery?
The star underwent a double mastectomy after finding she had a cancer risk. From testing to recovery, it's a pricey undertaking.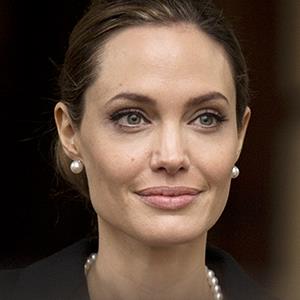 Movie star Angelina Jolie made a startling revelation Tuesday when she wrote in The New York Times about her decision to have a double mastectomy and reconstructive surgery after learning she carries a gene that put her at risk for breast and ovarian cancers. 

Fortunately for Jolie, she's financially well off -- with a reported net worth of $120 million -- which at least made her treatment possible, if not any easier to opt for. The star of movies such as Viacom's (VIA) "Tomb Raider" is, after all, often cited as one of the world's most beautiful women.
Jolie understands that her initial testing costs alone would create an obstacle for many women. Those gene tests, which identify whether women carry a defective BRCA1 or BRCA2 gene, costs more than $3,000 in the U.S. and "remains an obstacle for many women," she writes.
But that would likely rank among the smallest costs for a woman pursuing Jolie's treatment. 
Some women might find that their insurers don't cover prophylactic mastectomies. There's no federal law that requires health insurers to cover the procedure, whereby Jolie took the step to avoid a worse outcome later in life, according to the breast cancer advocacy group Susan G. Komen. (Jolie wrote that her doctors estimated she had an 87% risk of breast cancer.)
A double mastectomy's price can vary, but one surgeon on RealSelf, a site where doctors answers questions about cosmetic surgery and other procedures, estimates that the costs can exceed $20,000. That price would include the mastectomy, anesthesia and reconstruction.
Then there's the time required to recuperate from the surgery, which could mean lost wages. Jolie, however, noted that she was able to "carry on with my work" despite three months of medical procedures. 
The cost of breast reconstruction may be one reason many women don't go through it after a mastectomy, according to a 2011 study. Fewer than one in four women with invasive cancer opted for immediate reconstruction, and those most likely to go in for the procedure were younger than 50 and had health insurance. 
Jolie isn't alone in calling attention to the issue of gene screening and preventive care. Actress Christina Applegate chose to have both breasts removed after she was diagnosed with cancer in one breast and tested positive for a defective BRCA1 gene. 
Applegate started a foundation aimed at helping women afford breast screenings, such as MRIs. "This service is not always covered by insurance and many women across the country cannot afford the high costs of a breast MRI," Applegate wrote on her foundation's site.
Jolie's revelation about her own surgery may help draw additional attention to the costs. "It has got to be a priority to ensure that more women can access gene testing and lifesaving preventive treatment, whatever their means and background, wherever they live," the actress writes. 
Follow Aimee Picchi on Twitter at @aimeepicchi. 

Why are people so ignorant. The women has done a lot of good in this world with bringing awareness to many issues for the poor.  Also giving mega millions to charities.  It isn't her fault that she managed to be a very talented actress and makes a lot of money.  She has done more for the poor and underprivileged then half of the other actors in Hollywood. Grow up!
Are you sure you want to delete this comment?
DATA PROVIDERS
Copyright © 2013 Microsoft. All rights reserved.
Fundamental company data and historical chart data provided by Morningstar Inc. Real-time index quotes and delayed quotes supplied by Morningstar Inc. Quotes delayed by up to 15 minutes, except where indicated otherwise. Fund summary, fund performance and dividend data provided by Morningstar Inc. Analyst recommendations provided by Zacks Investment Research. StockScouter data provided by Verus Analytics. IPO data provided by Hoover's Inc. Index membership data provided by Morningstar Inc.
RECENT POSTS
Coming soon: The $100 million car?
Sales of collectible automobiles hit an all-time record this year, leading some to speculate that soaring prices could lead to a huge deal.
MARKET UPDATE
[BRIEFING.COM] S&P futures vs fair value: -9.00. Nasdaq futures vs fair value: -5.50. Nasdaq at... NYSE Adv/Dec 0/0... Nasdaq Adv/Dec 0/0.
More Market News