Buffett bashes investing 'casino game'
The famed investor says the shift from sound investments to outright trading is muddling the long-term market.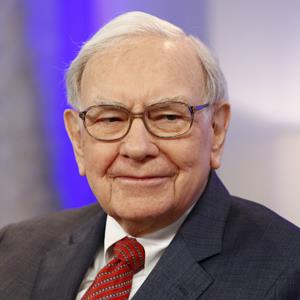 Don't let all of that hanging out with Jay-Z fool you: Warren Buffett can get as curmudgeonly as any other less well-off 82-year-old out there.
The Berkshire Hathaway (BRK.A) head doesn't refrain from grabbing the ear of the nearest news outlet when something's troubling him, and last week it was all those hedge fund kids on Wall Street focusing on trading rather than investing. During a perfectly cordial lunch with New York Times columnist Andrew Ross Sorkin in midtown Manhattan, Buffett bemoaned the state of a market so liquid that he was able to pick up a 10% stake in IBM in six to eight months.
"The idea that people look at their holdings in such a way that that kind of volume exists means that to a great extent, it's a casino game," Buffett told Sorkin.
The last time Buffett decided he felt strongly about something, he used the Times' op-ed page the Monday after Thanksgiving to shout down anti-tax activist Grover Norquist and call for increased, multi-pronged taxes on the wealthy. He also suggested that newly re-elected President Barack Obama's "Buffett Rule" for taxing the rich wasn't nearly as strong as he'd like for a rule with his name on it.
This time, it's Sorkin's own fault for getting Buffett's blood up. Buffett only swung into town from Omaha to talk up "Tap Dancing to Work," a new book about his life by Carol Loomis of Fortune magazine, and to do a spot about it on "The Daily Show." That book already had him feeling a bit nostalgic, but being so close to the action again got him thinking about old-school hedge fund investors like Tiger Management founder Julian Robertson and how far today's crop of profit-chasing, fee-bleeding, quick-flipping hedgies has fallen from that ideal.
"They're not as good as the old ones generally. The field has gotten swamped, so there's so much money playing and people have been able to raise money by just saying 'hedge fund,'" he said. "That was not the case earlier on; you really had to have some performance for some time before people would put money with you. It's a marketing thing."
No, hedge fund guy at the Stone Street Tavern ordering your third Bronx Is Burning bourbon cocktail of the evening, Buffett doesn't know who you are. If your name isn't Seth Klarman, the low-key value investor who runs Boston's Baupost Group, he hasn't heard of you and doesn't care how much you've made. If he did, would he admire you for sweet private equity moves? His answer: "No."
That's not to say he wasn't a whole lot like those young hedge fund folks at one point. The managers shorting stocks now and betting against company shares are using part of a Buffett strategy that he employed while running a hedge-fund-like private partnership in the early '70s. Why did he stop? Because he and his longtime friend and Berkshire vice chairman Charlie Munger have since found easier ways to make money.
"The whole thing about 'longs' is, if you know you're right, you can just keep buying, and the lower it goes, the better you like it, and you can't do that with shorts," he told Sorkin.
That's right. Not only doesn't he not care that you're making loads of expendable cash, but he thinks you're doing it wrong. While we're sure most brokers and traders will get over the disappointment and use a couple of spare hundreds to wipe away their tears, Buffett's larger point is that there's still a lot of game to be played by these folks. It's not the state of hedge fund managers and their bank accounts now, but where they and the pension funds that employ them will stand when they've seen as much as Buffett has.

Maybe Buffett would build a fund as big and as fast as some of his modern contemporaries if he started again today, but right now he's armed with a bit of information the new class of hedge fund investor still doesn't grasp: "Money starts getting self-defeating at a point, too."

More from Money Now
DATA PROVIDERS
Copyright © 2014 Microsoft. All rights reserved.
Fundamental company data and historical chart data provided by Morningstar Inc. Real-time index quotes and delayed quotes supplied by Morningstar Inc. Quotes delayed by up to 15 minutes, except where indicated otherwise. Fund summary, fund performance and dividend data provided by Morningstar Inc. Analyst recommendations provided by Zacks Investment Research. StockScouter data provided by Verus Analytics. IPO data provided by Hoover's Inc. Index membership data provided by Morningstar Inc.
MARKET UPDATE
[BRIEFING.COM] The stock market finished the Tuesday session on the defensive after spending the entire day in a steady retreat. The S&P 500 (-0.6%) posted its third consecutive decline, while the small-cap Russell 2000 (-0.9%) slipped behind the broader market during afternoon action.

Equity indices were pressured from the start following some overnight developments that weighed on sentiment. The market tried to overcome the early weakness, but could not stage a sustained rebound, ... More
More Market News