What's the matter with Apple?
Once a stock market darling, the company seems to have wound up in Wall Street's doghouse.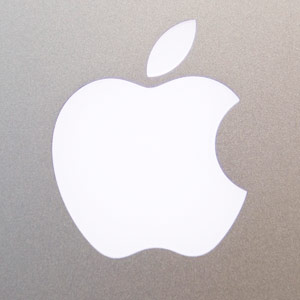 What's going on with
Apple
(
AAPL
)? The iPhone, iPad and Mac maker, which Wall Street had thought for years could do no wrong, lately can do no right.
Shares of the Cupertino, Calif., company have slumped more than 26% over the past three months as investors worried about a litany of woes -- both real and imagined. Writing on
The Street
, Jim Cramer noted that Apple has "become among the most hated stocks in the universe," which isn't overstating the situation. The latest problem depressing the stock price is China. 
Last week, the media reports indicated that the debut of the iPhone 5 in the world's most populous country fell flat. The usually press shy Apple struck back at the naysayers and issued a statement over the weekend proclaiming that it sold 2 million iPhone 5s in China, the largest wireless market.
"Customer response to iPhone 5 in China has been incredible, setting a new record with the best first weekend sales ever in China," said Tim Cook, Apple's CEO,
in a statement.
Nonetheless, shares of Apple were down in early trading Monday because the China figures are not as impressive as they seem. The momentum in China is clearly going to rivals.
Google
's (
GOOG
) Android operating system controls more than 90% of the market, up 58.2% from a year earlier, according to
Boy Genius Report.
China has about 1 billion wireless connections and is the world's largest market. Citigroup's Glen Yeung slashed his ratings on Apple to "neutral" from "buy" because "near-term supply-chain order cuts, while inconclusive, raise questions about iPhone 5's strength, according to
Bloomberg News.
The stock was trading down Monday in early market action.
Wall Street has not thrown in the towel on Apple yet. The average 52-week price target on the stock is $754.02, about 47% higher than where it currently trades. Profit is expected to decline in the next two quarters, while revenue is expected to gain double-digit gains. Meanwhile, the drumbeat of bad news continues.
If Apple falls below $500, that would represent a decline of 27% since both the $702.10 peak price on Sept. 19 and the $705.07 intra-day high on Sept. 21.
Shares of Apple are dirt cheap, trading at a price-to-earnings ratio of about 11, near its five-year low.
The stock has proven doubters wrong for years. Whether the company can continue to pull rabbits out of hats remains to be seen. 

--Jonathan Berr does not own share of the listed stocks.  Follow him on Twitter@jdberr.

More from Money Now
About moneyNOW
MoneyNOW brings users smart, original and entertaining takes on the latest business and investing topics that are buzzing on the Web.
MARKET UPDATE
[BRIEFING.COM] The S&P 500 settled lower by 0.8% after early strength turned into afternoon weakness.

Today's headline event came in the form of Ben Bernanke's testimony before the Joint Economic Committee. During his remarks, Chairman Bernanke said premature tightening of monetary policy could stall the pace of recovery. This followed weeks of conflicting remarks from FOMC members, which sparked speculation regarding possible changes to the Fed's policy course.

However, ... More
More Market News
TOP STOCKS
Bernanke's losing battle?
In this installment of Investor Beat: The Fed chief tells Congress that it's too soon to end the stimulus program.