Fight heats up over New York's soda ban
Critics are taking the new rule to court, saying that it hurts small and minority-owned business.
The fight over New York City's controversial rule banning the sale of large, sugary sodas has taken a nasty turn.
According to the
Associated Press
, critics who have challenged the ban in court are arguing that the rule would disproportionately hurt small and minority-owned businesses. Minority organizations in the state, led by beverage makers such as
Coca-Cola
(
KO
) and
PepsiCo
(
PEP
), are backing efforts to overturn the ban. The litigation is likely being closely watched and may lead to other efforts to restrict soda sales.
Then there's the issue of enforcement. Is New York City going to send health inspectors to dive through the trash cans of every deli in the city? There aren't enough hours in the day or money in the city's budget to make sure the rules are being followed. Odds of someone getting busted by the "soda police" seem remote at best.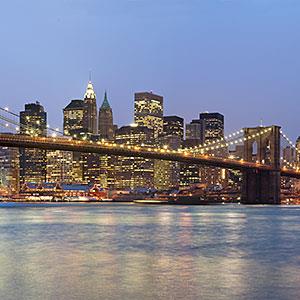 Preventing the sale of large sugary sodas will do little to combat obesity. For one thing, there is no stopping someone from buying two smaller sodas instead of one large one. Another issue is more practical: Soda consumption has been the decline for almost a decade. Indeed, that's the reason why Coca-Cola and PepsiCo have been adding higher-growth non-soda drinks to their line-ups for the past few years.  
But the biggest beef that critics of the New York City ban have is one of consistency. Why do sugary sodas get singled out for additional taxes when there are many other beverages, such as those offered by
Starbucks
(
SBUX
), that are loaded with even more calories? Also, why stop at regular soda? Diet soda may lack calories, but it isn't particularly healthy either.
People should be leery of simple solutions such as raising taxes on soda to solve complex problems such as obesity.


--Jonathan Berr does not own shares of the listed stocks. Follow him on Twitter @jdberr.
More in moneyNOW
MARKET UPDATE
[BRIEFING.COM] Stocks ended modestly higher as the S&P 500 climbed 0.2%, and the Dow added 0.4% to register its 19th consecutive Tuesday of gains.

The major averages saw little change during morning action, but afternoon buying interest helped lift the indices to session highs. Most cyclical sectors (with the exception of materials and technology) finished among the leaders, but the defensively-geared health care sector settled atop the leaderboard as biotechnology outperformed. ... More
More Market News
TOP STOCKS
S&P 500 forecast to hit 2,100 by 2015
As the stock market reaches new highs, Goldman Sachs sees more gains ahead. Fueling the market: An improving economy, growing dividends and low interest rates.