Companies slide $181B through tax loopholes
While most Americans are paying more, corporations are benefiting as never before from provisions that tilt steeply in their favor.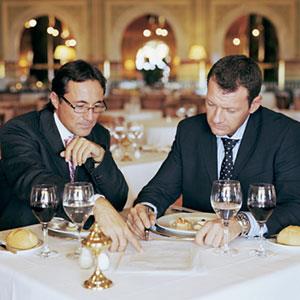 While many Americans are shelling out more to Uncle Sam with the payroll tax hike, one group is still benefiting from loopholes: U.S. corporations. 

The estimated corporate tax revenue lost because of breaks from deductions, credits and other provisions amounted to more than $181 billion in 2011, according to a study from the U.S. Government Accountability Office. 
The number of tax breaks companies use has increased since 1986, while the revenue loss has jumped over the past few decades, the study noted. Even as recently as 2010, that figure was just $116 billion, Reuters notes. After that, Congress extended corporate tax write-offs. 
Some lawmakers are calling for reforms on how corporations can sidestep taxes, but reform efforts are far from straightforward, as my colleague Jon Berr recently reported. 
"Today, many Americans are paying their federal income taxes to contribute their fair share to the cost of our national security and of vital public services, but much of corporate America is still not doing the same," said Representative Lloyd Doggett, a Texas Democrat who requested the report, in a statement. 
Doggett has introduced three bills that would close loopholes such as those allowing companies to use tax havens to shift profits offshore and out of the reach of tax collectors. 
While it's unlikely his proposals will succeed in the Republican-controlle​d House, the GAO study could spur debate about tax reform for corporations. Deferral of income from "controlled foreign corporations" resulted in losses of $41.4 billion, the study found.
Companies including General Electric (GE) have come under fire for avoiding Uncle Sam, as my colleague Kim Peterson reported. Among 83 companies using the strategy, GE was the biggest benefactor of the overseas profit-shifting tactic, according to a Bloomberg report published last month. Others that profited include multinationals such as Pfizer (PFE), Merck & Co. (MRK) and Johnson & Johnson (JNJ). 
But business supporters such as the U.S. Chamber of Commerce asked that some breaks be preserved, Reuters notes. One of those is the accelerated depreciation of machinery and equipment, which was the biggest corporate tax break in 2011, leading to an estimated tax loss of $76 billion. 
Changes to the tax provisions could also affect individual filers. The GAO report notes that about two-thirds of the tax breaks are also used by individuals. 
"Over a three-year period, 30 Fortune 500 companies spent more on lobbying Congress than they paid in taxes to the Treasury," Doggett said in the statement. "Some of our largest corporations have enjoyed effective rates that are single digits. Corporate America did not contribute a nickel to the fiscal cliff deal that meant higher taxes for many Americans at the beginning of this year."
Follow Aimee Picchi on Twitter at @aimeepicchi.
DATA PROVIDERS
Copyright © 2014 Microsoft. All rights reserved.
Fundamental company data and historical chart data provided by Morningstar Inc. Real-time index quotes and delayed quotes supplied by Morningstar Inc. Quotes delayed by up to 15 minutes, except where indicated otherwise. Fund summary, fund performance and dividend data provided by Morningstar Inc. Analyst recommendations provided by Zacks Investment Research. StockScouter data provided by Verus Analytics. IPO data provided by Hoover's Inc. Index membership data provided by Morningstar Inc.
MARKET UPDATE
[BRIEFING.COM] The S&P 500 (-0.5%) remains pressured as every uptick has been met with selling activity. This morning, the health care sector (-0.6%) was an early source of weakness in reaction to concerns about the impact of new rules on tax inversion deals.

Over the past 30 minutes, Bloomberg reported that Pfizer (PFE 30.01, -0.17) has approached Actavis (ACT 242.88, +7.02) about a potential acquisition. Actavis, which traded with a slim loss ahead of the reports, has ... More
More Market News