Chamber pots for NY couple paying $300 rent?
People do all kinds of things to save money on rent. One site brings us the story of chamber pots in a studio with no bathroom.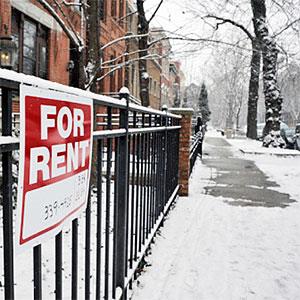 Are chamber pots making a comeback? One site says a couple living in Brooklyn's somewhat upscale Park Slope neighborhood have been using chamber pots instead of a toilet.
This seems too ridiculous to be true -- and in fact it seems likely that the posting is a parody. But
according to
The Hairpin website, Marcela and Ryan Marshall pay just $300 a month in rent for an apartment that doesn't have a bathroom.
The couple is trying to make the best of it, finding pots from an artist who glazed them with sea glass. They started out sharing one, but quickly found that it didn't work out very well.
"It's not necessarily for the squeamish, but we've been doing it for three years now, and it's helped us feel closer to the building, to its history, and to each other," Ryan Marshall told the site.
They empty the chamber pots into the gutter in the early morning, they said, and then rinse the pots with water.
The posting on Hairpin fooled even some of its regular readers. It got picked up by the Daily Mail, and then it went viral on Twitter.
Would you do the same for $300 a month in rent, especially to live in New York? "Never! Not in a million years!" said one commenter on the Daily Mail's
report
on the issue.
Others were more sympathetic. "As a born and bred New Yorker, I believe this is extreme but people do make some huge sacrifices to live here, especially Manhattan," said another.
More from Money Now
DATA PROVIDERS
Copyright © 2014 Microsoft. All rights reserved.
Fundamental company data and historical chart data provided by Morningstar Inc. Real-time index quotes and delayed quotes supplied by Morningstar Inc. Quotes delayed by up to 15 minutes, except where indicated otherwise. Fund summary, fund performance and dividend data provided by Morningstar Inc. Analyst recommendations provided by Zacks Investment Research. StockScouter data provided by Verus Analytics. IPO data provided by Hoover's Inc. Index membership data provided by Morningstar Inc.
MARKET UPDATE
[BRIEFING.COM] The S&P 500 (-0.1%) continues hovering right below its flat line with heavily-weighted sectors like financials (-0.2%), industrials (-0.1%), and technology (-0.5%) pressuring the broader market.

On the upside, countercyclical telecom services (+0.6%) and utilities (+0.7%) sport solid gains, but the two groups carry little influence over the broader market since they represent just 5.4% of the entire S&P 500. Meanwhile, the top-weighted sector-technology-accounts ... More
More Market News
TOP STOCKS
Up next: The biggest bank IPO ever
The expected $3.36 billion offering from Citizens Financial Group won't come close to Alibaba's, but it will be an important one for the market.