Watch what you say online, Netflix
The company gets in hot water with regulators about a Facebook post, sparking a wide-ranging debate over what constitutes public disclosure in the digital age.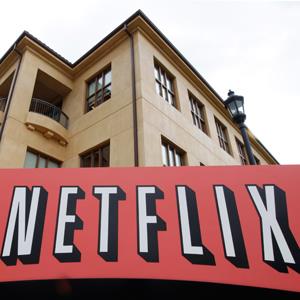 For much of Friday morning, the business and tech communities have been reading over the following 43 words from Netflix (NFLX) chief executive Reed Hastings and wondering whether they warranted the heap of trouble they've caused his company with the Securities and Exchange Commission:
"Congrats to Ted Sarandos, and his amazing content licensing team. Netflix monthly viewing exceeded 1 billion hours for the first time ever in June. When House of Cards and Arrested Development debut, we'll blow these records away. Keep going, Ted, we need even more!"
Hastings posted that pat on the back for his chief content officer to his Facebook page 
on July 3. It was shared at least 36 times on Facebook (FB) alone and made the rounds on Twitter and in publications like TechCrunch. Netflix stock just happened to rise 13% the day of the posting and there was no press release or filing with the SEC noting those viewing numbers. That got the regulators' attention.
Hastings says that on Wednesday, the SEC tapped him on the shoulder with a Wells Notice -- a warning that the commission was suggesting civil action against Netflix over the post. In the SEC's eyes, Hastings violated a fair disclosure regulation (or "Reg FD" in the biz) because he didn't provide equal access to investors and his news wasn't issued "publicly" with an 8-K filing or press release.
Oh, the howls that followed. Business Insider writer Jay Yarow called the SEC's "attack" on Netflix "ridiculous" in its overreach. His Twitter followers were less than unanimous in their support, and that's kind of the way it went on Facebook, Twitter and elsewhere for much of Friday.
One side echoed Brad Loncar of Xconomy and asserted that the SEC needs to get with the times and pick bigger fights. The other sounded more like Chris Ciaccia of The Street, who noted that the SEC is just performing its function as a regulatory body and might consider more action like this in the future as executives shun proper channels for posts and tweets. Tesla Motors (TSLA) CEO Elon Musk toed that thin line on Monday, when he tweeted that Tesla "was narrowly cash flow positive last week" instead of issuing a release or 8-K statement.
Before the tech world started listening to itself talk and debating how the SEC should do his job, Hastings used his Thursday post to divert credit for his company's July share price increase away from his post and to a Citigroup (C) report issued the night before. He also made an argument for social media as public disclosure:
First, we think posting to over 200,000 people is very public, especially because many of my subscribers are reporters and bloggers.
Second, while we think my public Facebook post is public, we don't currently use Facebook and other social media to get material information to investors; we usually get that information out in our extensive investor letters, press releases and SEC filings. We think the fact of 1 billion hours of viewing in June was not "material" to investors, and we had blogged a few weeks before that we were serving nearly 1 billion hours per month.
About the last thing Netflix needs right now is the SEC breathing down its back. Activist investor Carl Icahn bought a 10% stake in the company back in October and started making noise about folding it into Amazon (AMZN) or Apple (AAPL). That made the company adopt a "poison pill" strategy that would flood the market with shares if any one person's stake was greater than 10%.
It's racked up $5 billion in debt buying content from DreamWorks Animation (DWA), the Weinstein Company and elsewhere, it just reported an 88% drop in revenue last quarter and reportedly paid $300 million to $350 million for Disney content that won't be Netflix exclusive until 2016. Amazon's copying its $8-a-month streaming subscription rate, Redbox's new streaming service offers a streaming/DVD bundle for that price and Netflix is just trying to convince subscribers it won't raise prices any time soon.
Is the SEC's timing ideal? No. But does a chief executive's belief that a 244,000-"friend" social media following (or about half that it Musk's case) equals a "public" forum make it settled law in the eyes of regulators? Absolutely not. The nerds can wail, cry and tap out polemics all they'd like, but until the merits of social media are argued successfully in front of the SEC, chief executives might want to heed the lesson the average teen tends to learn the hard way: Watch what you say online.
More from Money Now
DATA PROVIDERS
Copyright © 2014 Microsoft. All rights reserved.
Fundamental company data and historical chart data provided by Morningstar Inc. Real-time index quotes and delayed quotes supplied by Morningstar Inc. Quotes delayed by up to 15 minutes, except where indicated otherwise. Fund summary, fund performance and dividend data provided by Morningstar Inc. Analyst recommendations provided by Zacks Investment Research. StockScouter data provided by Verus Analytics. IPO data provided by Hoover's Inc. Index membership data provided by Morningstar Inc.
MARKET UPDATE
[BRIEFING.COM] The stock market finished an upbeat week on a mixed note. The S&P 500 shed less than a point, ending the week higher by 1.3%, while the Dow Jones Industrial Average (+0.1%) cemented a 1.7% advance for the week. High-beta names underperformed, which weighed on the Nasdaq Composite (-0.3%) and the Russell 2000 (-1.3%).

Equity indices displayed strength in the early going with the S&P 500 tagging the 2,019 level during the opening 30 minutes of the action. However, ... More
More Market News