Hollywood banking on boffo summer box office
Analysts believe this year's movie releases between now and Labor Day could break records for the film industry.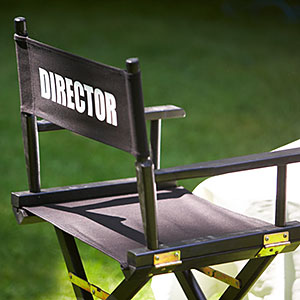 May 3 marked the start of Hollywood's financially critical summer movie season. And there's nothing lazy about this summer's film schedule, which ends on Labor Day. According to the Los Angeles Times, 45 films will be released during this economically essential period. And of those 45, at least 18 will have production budgets of more than $100 million -- including five with budgets around $200 million.
Compare that with last summer, when 40 pictures were released and only 12 had budgets of $100 million or more.
Box Office Mojo says while 2011's summer season was Hollywood's most lucrative so far, bringing in $4.4 billion, "it's almost a foregone conclusion that Summer 2013 will wind up exceeding that figure."
Barton Crockett, senior analyst with Lazard Capital Markets, told the L.A. Times the U.S. film industry "seems to be recognizing what works and serving it up: superheroes, computer-animated movies for kids, and sequels."
Of course, the season is off to a roaring start with the release earlier this month of "Iron Man 3," produced by Marvel, now a division of Walt Disney (DIS). That film had the second-best opening weekend of all time, at $174.1 million, according to Entertainment Weekly. It added $72.5 million this weekend. The movie is also a monster worldwide, and Entertainment Weekly says it should surpass $1 billion in global revenue sometime this week.
But some analysts are also surprised by the strong opening that Warner Bros., a division of Time Warner (TWX), had with "The Great Gatsby" this weekend. Based on F. Scott Fitzgerald's landmark novel, that film reportedly brought in $51.1 million.
"This exceeded all our expectations," Dan Fellman, the company's head of domestic distribution, said in an interview with Entertainment Weekly. Fellman said placing Gatsby's opening between those of two fantasy blockbusters -- "Iron Man 3" and Paramount's "Star Trek Into Darkness," which opens Friday, helped it stand out with moviegoers.
"The Great Gatsby" "appears to be one of the few films this summer not directed at kids or young men," industry analyst Doug Creutz of Cowen & Co. wrote in The Hollywood Reporter. "And as such, we think it can be effective counter-programming appealing to women and adult audiences."
Some of Hollywood's other highly anticipated summer films:
"Man of Steel" (June 14): Can another go-round of the Superman story leap tall buildings for Warner Bros.?

"Monsters University" (June 21): Pixar/Disney's prequel to "Monsters, Inc." is expected to bring in, well, some monster numbers.
"World War Z" (June 21): Despite highly publicized production issues, Paramount, a unit of Viacom (VIA), has high hopes for Brad Pitt and the latest spin on the zombie apocalypse.
"Lone Ranger" (July 3): Johnny Depp stars as Tonto in Disney's reworking of the Western classic.
"Despicable Me 2" (July 3): With earnings of $261.5 million in 2010, the original "Despicable Me" made a name for Illumination Entertainment. Universal Pictures, part of Comcast (CMCSA), is hoping for more box office magic.
"Pacific Rim" (July 12): Warner Bros. hopes pre-release, online buzz about this giant-robots-versus-​space-aliens saga will give some additional momentum to director Guillermo Del Toro's latest.
DATA PROVIDERS
Copyright © 2014 Microsoft. All rights reserved.
Fundamental company data and historical chart data provided by Morningstar Inc. Real-time index quotes and delayed quotes supplied by Morningstar Inc. Quotes delayed by up to 15 minutes, except where indicated otherwise. Fund summary, fund performance and dividend data provided by Morningstar Inc. Analyst recommendations provided by Zacks Investment Research. StockScouter data provided by Verus Analytics. IPO data provided by Hoover's Inc. Index membership data provided by Morningstar Inc.
MARKET UPDATE
[BRIEFING.COM] Nov crude oil is trading higher this morning as the U.S. and Arab allies have begun missile strikes in Syria on the Islamic State. The energy component dipped to a session low of $90.77 moments after equity markets opened but quickly recovered back into positive territory. It popped to a session high of $91.90 in recent action and is now up 0.9% at $91.64.

Oct natural gas is chopping around in a tight range between $3.88 and $3.90 in the black. It is currently up 1.2% at ... More
More Market News