How low interest rates hurt seniors
Returns from bonds and other safer investments have plummeted. That's pushing seniors and savers into the riskier stock market.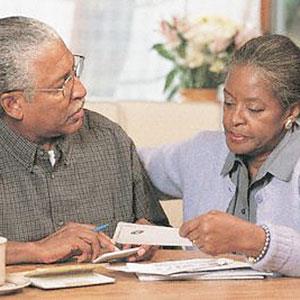 Low interest rates stimulate the economy by persuading people to spend and invest. Unfortunately, those rates are also pushing senior citizens and savers into the risky stock market.
Forbes
argues
that seniors in particular will suffer as the Federal Reserve keeps interest rates low, increases the money supply and leads us into an inflationary environment. "By holding interest rates at or near zero for so long, the Fed has been forcing seniors to switch to riskier investments like stocks and mutual funds just to maintain their standards of living," write Antony Davies and James Harrigan.
Seniors generally tend to rely on safer investments, such as savings accounts, certificates of deposit and U.S. savings bonds. Those have lower returns than stocks in many cases, but they were considered a safe way to preserve capital for the Golden Years.
But it's hard to find any decent returns in those safer investments. A 1-year CD gives a measly return of 1%; a savings account is even worse. Savings-bond rates are in the basement.
This has triggered a broad shift in seniors' investing strategies. The median senior cut his savings bond investments by an average of 11% a year from 1998 to 2010, Forbes reports. At the same time, he upped his investments in stocks and mutual funds by nearly 8% a year.
That's risky behavior from a cash-preservation standpoint. But what choice do seniors have at this point? "Our seniors have become the canaries in the coal mine," write Davies and Harrigan. "If we don't stop runaway debt, Uncle Sam's war on seniors will soon spread to become a war on all taxpayers."
More from Money Now
About moneyNOW
MoneyNOW brings users smart, original and entertaining takes on the latest business and investing topics that are buzzing on the Web.
MARKET UPDATE
[BRIEFING.COM]
July crude oil lifted off its session low of $93.04 per barrel set moments after floor trade opened and trended higher for the remainder of its session. Despite a good effort, the energy component settled 3 cents in the red at $94.11 per barrel, slightly below its session high of $94.29 per barrel. Today's slight decline brought the week's losses to 2.3%.
June natural gas traded in the red in a tight range between $4.22 and $4.25 per MMBtu. Although it settled 0.5% ... More
More Market News
TOP STOCKS
5 stocks to watch for next week
Costco and Tiffany to report earnings. Consumer confidence index for May to be released. Carnival slashes prices to attract customers after a string of accidents. Pending home sales for April are due.