The Social Security proposal you need to know about
Lawmakers have suggested a switch to 'chained CPI' to reduce deficits. That could affect how the government calculates Social Security benefits in the future.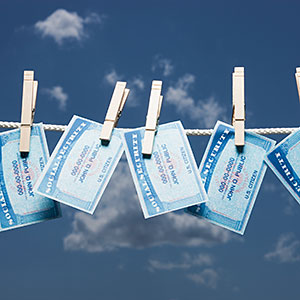 It sounds about as exciting as skim milk, but the phrase "chained CPI" could play a role in fiscal cliff negotiations -- and it could impact your Social Security payments.

Republicans are reportedly suggesting a shift to chained CPI as one way of dealing with the deficit, and President Obama appears open to the move. That could impact the way Social Security benefits are calculated in the future.
To understand chained CPI, it's important to get a refresher on the standard CPI, or the Consumer Price Index. This index tracks price changes of goods and services in some 200 categories. The
Bureau of Labor Statistics
defines the index as "a measure of the average change over time in the prices paid by urban consumers for a market basket of consumer goods and services."
The government uses the CPI as one basis for adjusting dollar values on Social Security payments. During times of inflation, for example, the index rises and Social Security payments get cost-of-living adjustments, or COLAs.
"Chained CPI" doesn't just look at the prices of goods and services. It goes deeper into consumer choices and relative price changes. For an example, says the BLS, consider differences in the costs of pork and beef.
If the price of pork goes up while the price of beef doesn't, shoppers might shift away from pork to beef, the Bureau notes. Chained CPI accounts for this type of consumer substitution, while the standard CPI does not.
And here's the important part: In this example, chained CPI would rise, but not by as much as the standard CPI. In fact, the Congressional Budget Office says the chained CPI has grown at a slower rate than the traditional CPI, by an average of 0.3 percentage points annually over the past 10 years.
So what does that mean to you, the taxpaying consumer? Switching to a chained CPI will reduce spending on Social Security and federal pensions while increasing revenue for the government. The differences between the CPI and chained CPI may seem small, but they can add up. As the Columbia Journalism Review points out, the chained CPI "cuts spending and raises revenue, the twin strategies for reducing the federal deficit."
There are estimates the chained CPI could bring in hundreds of billions of dollars in savings for the government while generating billions more in revenue.  The unanswered question, though, is at what cost.
In a recent letter to Congress, the National Committee to Preserve Social Security and Medicare urged lawmakers to oppose any deficit reductions plans that would involve the chained CPI.
"This cut would reduce projected benefits for the oldest and most vulnerable Americans who would be least able to afford it," says the letter, which also notes that Social Security Administration officials estimate the chained CPI would bring about a 0.3 percentage drop compared to current cost-of-living adjustments.
"This reduced COLA would result in a decrease of about $130 per year (0.9%) in Social Security benefits for a typical 65 year old," The letter continues. "By the time that senior reaches age 95, the annual benefit cut will be almost $1,400, a 9.2% reduction from currently scheduled benefits. Remarkably, this is a benefit reduction that slightly exceeds the one month's benefit for the average retiree."
The Christian Science Monitor says supporters of the chained CPI believe it's a better way to measure inflation and reduce the deficit -- especially as a growing number of Baby Boomers retire and go on Social Security. 
But there's also a middle ground in the debate, according to the Monitor: those who argue that the change "should be cushioned by supplementing benefits for older retirees."
More from Money Now

So, if I understand this correctly.  If a pound of beef is $7 and a pound of pork is $4 and a pound of chicken is $1.50 and a person who is on social security is already on a chicken budget (most likely) if the pound of chicken goes up to $1.75 but the beef stays at $7 then the person would get a smaller or no increase because they would switch to beef?  Our governments logic at work. Idiots.
Lets not increase taxes on our millionaires when we can squeeze a couple of dollars out of our retirees.

If the republicans screw with social security, home mortgage deductions and medicare, they will put the middle class out on the streets ,and it will take many years to repair the damage. The good part is it will destroy the base of the republican party. Just a quick look at the earnings of our Law makers will tell you whom they are looking out for. Law makers should be forced to retire after eight years or 70 years of age. These old birds have no idea of the needs of our young generations. We can be thankful for one thing, by the the Obama gets thru with  them in the next four, years they will be happy to move along. Go get em Barack!

Raise the taxation cap on the income level for SS to $250K to improve its solvency for years. SS is now a-ok solvent for the next twenty years. Again, per the revered Republican Ronald Reagan, SS does not relate to the deficit and should not be a consideration regarding deficit spending as it is funded directly by the taxpayers! Google It!
All we hear about is how the average life expectancy has gone up and so SS should be adjusted accordingly. Well factor in how much average wage has gone up since the pre-1990 setting of the taxation limit and adjust upward accordingly FIRST!

It seems that congress doesn't have a problem in complaining about a 1.7% increase in social security benefits while increasing the mandatory medical care premiums by 5% or more (yes, medicare is mandatory even though I had better insurance before I turned 65).  Their logic is the same premise as was the cause for the French Revolution.  We can spend more if we let the people have less.  Let's see congress apply the same logic to their salaries that they impose on the US taxpayers.

spendrift..you will not see any member of congress. no matter what they might claim, cut their own pay or insurance in any way. Congress always leaves itself exempt from anything they pass.  And let us not forget that all of members of congress are millionaires to one degree or the other...they will never do anything that effects themselves or their friends..who are also millionaires.
Are you sure you want to delete this comment?
DATA PROVIDERS
Copyright © 2014 Microsoft. All rights reserved.
Fundamental company data and historical chart data provided by Morningstar Inc. Real-time index quotes and delayed quotes supplied by Morningstar Inc. Quotes delayed by up to 15 minutes, except where indicated otherwise. Fund summary, fund performance and dividend data provided by Morningstar Inc. Analyst recommendations provided by Zacks Investment Research. StockScouter data provided by Verus Analytics. IPO data provided by Hoover's Inc. Index membership data provided by Morningstar Inc.
MARKET UPDATE
[BRIEFING.COM] The S&P 500 trades lower by 0.4%, while the Russell 2000 (-0.9%) underperforms.

Just reported, existing home sales hit an annualized rate of 5.05 million units in August, while the Briefing.com consensus expected a reading of 5.20 million. The pace for August was up from the prior month's revised rate of 5.14 million units (from 5.15 million). Nasdaq -26.88 at 4552.91... NYSE Adv/Dec 559/2272... Nasdaq Adv/Dec 561/1935.
More Market News