No price hikes from Netflix
The company will keep its $8 streaming subscription plan even after adding an estimated $300 million to its $5 billion debt load.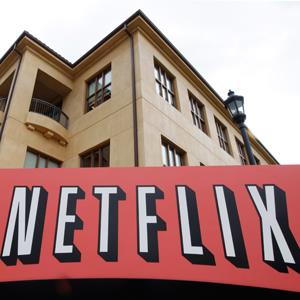 Don't worry, Netflix (NFLX) users. Just because the company spent upwards of $300 million on a deal with Disney (DIS), saw revenue drop 88% last quarter and devoted more than $5 billion in debt to shows and movies doesn't mean it's raising prices.
It swears.
Only a few days after announcing an agreement to stream classic Disney movies by next year and get exclusive rights to Disney, Pixar, Marvel and perhaps Lucasfilm's "Star Wars" movies by 2016, Netflix seems to be taking its first steps into Fantasyland. Ted Sarandos, the company's chief content officer, said Netflix is "not contemplating" raising its $8-a-month fee for unlimited streaming video.
That's not exactly surprising, considering swaths of customers dropped Netflix like a feeble Wi-Fi signal in 2011 after it divided streaming and DVD-by-mail services while doubling their combined price. It's also not exactly realistic. Janney Montgomery Scott analyst Tony Wible believes Netflix will pay more than $350 million a year to secure the deal. Wedbush Securities analyst Michael Pachter was somewhat more conservative in his $300 million estimate, but far more dour about the deal in his research note.
"Ultimately, we think that deals such as the Disney deal could spell doom for Netflix," said Pachter, who rates Netflix "underperform." "Perhaps most importantly, a long-term and expensive content deal makes Netflix less attractive to potential acquirers."
Pachter's second point isn't exactly a small one, as activist investor Carl Icahn recently purchased a 10% stake in the company and recommends consolidating it into a bigger entity like Amazon (AMZN) or Apple (AAPL). In response, Netflix adopted a "poison pill" anti-takeover share strategy as a result, vowing to flood the market with shares if any shareholder's stake exceeds 10%.
Netflix management has made clear that it wants to continue on alone and that it's willing to cut corners and forgo expensive exclusivity deals with cable channels like Starz or Epix in favor of broader content-based contracts with DreamWorks Animation, The Weinstein Company, Relativity Media, Open Road Films, 20th Century Fox (NWS), AMC Networks (AMCX) and others. That's given Netflix a stockpile of commercial-free TV series and episodes that have helped it dominate prime-time streaming.
The Disney deal is a big step toward bulking up that lineup and is a bit of a departure from the company's previous line of thinking about the mouse and company. As its deal with Starz was about to expire in February -- and its access to Disney content along with it -- Netflix told shareholders that the 15 Disney films including "Toy Story 3" and "Tangled" that Starz brought to Netflix streaming at the time accounted for just 2% of the service's U.S. viewing. By Wednesday, Sarandos changed Netflix's tune to something more resembling "It's A Small World After All."
"When we looked at the data of when we used to have Starz, the ones that constantly performed for us were those big animated features, lots of repeat viewing," Sarandos said during an interview with filmmaker Harvey Weinstein at the UBS Global Media and Communications Conference on Wednesday. "It's a nice, safe brand halo when you put your kid in front of an iPad."
Unfortunately for Netflix, those golden halos get expensive. As mentioned earlier, Netflix has $5 billion in debt from content alone. A whopping $2 billion of that is due now.
Meanwhile, this is not the $304-a-share company it was a year ago. At around $86 a share, cash is a little tighter and the decisions that went into the Disney deal have much higher stakes. Under those circumstances, a price hike seems ideal for Netflix, if not invevitable.
Unfortunately, this isn't 2011 and the competition now has Netflix cornered on price. Hulu Plus charges a similar $8 a month for its streaming service, but is hindered by commercials. Amazon charges $79 a year for its Prime streaming service and two-day delivery, but is experimenting with an $8-a-month fee structure similar to Netflix. Meanwhile, Coinstar (CSTR) and Verizon (VZ) launch their Redbox Instant streaming service this month and are charging only $6 a month. The $8-a-month rate gets subscribers both streaming and DVD rentals, similar to Netflix's formerly merged services.
Netflix can't afford to lose out on exclusive content as competitors close in and it can't afford more price-related consumer rage. About the only thing it can afford right now is Disney, and it's a long four years until Mickey starts paying his share.

More from Money Now
DATA PROVIDERS
Copyright © 2014 Microsoft. All rights reserved.
Fundamental company data and historical chart data provided by Morningstar Inc. Real-time index quotes and delayed quotes supplied by Morningstar Inc. Quotes delayed by up to 15 minutes, except where indicated otherwise. Fund summary, fund performance and dividend data provided by Morningstar Inc. Analyst recommendations provided by Zacks Investment Research. StockScouter data provided by Verus Analytics. IPO data provided by Hoover's Inc. Index membership data provided by Morningstar Inc.
MARKET UPDATE
[BRIEFING.COM] The stock market finished the Tuesday session on the defensive after spending the entire day in a steady retreat. The S&P 500 (-0.6%) posted its third consecutive decline, while the small-cap Russell 2000 (-0.9%) slipped behind the broader market during afternoon action.

Equity indices were pressured from the start following some overnight developments that weighed on sentiment. The market tried to overcome the early weakness, but could not stage a sustained rebound, ... More
More Market News