Restaurant shames no-shows on Twitter
A Beverly Hills hotspot has started calling out patrons who skip their reservations as the service industry tries to put online pressure on ill-behaved customers.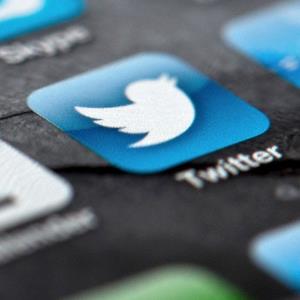 Whether it's a company like Red Lobster owner
Darden International
(
DRI
) telling customers
they don't spend enough
, or the National Restaurant Association telling
The Daily Beast
that customers aren't worth the investment it would take to let them pay their bills faster, restaurant patrons in the U.S. are getting one clear message from eateries lately: The problem is you. 
Red Medicine, a Beverly Hills Vietnamese restaurant that L.A. Weekly considers "essential," has no issue voicing that not only to customers, but to everyone who follows those customers on Twitter as well. When would-be patrons started no-showing on their reservations in growing numbers, restaurant owner and operator Noah Ellis just started calling them out on his restaurant's Twitter feed in an attempt to shame them out of doing it again.

For regulars at Lardy McStuffOnTheWalls who may not understand why Red Medicine doesn't just give the table to someone else and move the night along, Ellis gave an explanation via Eater LA: "Either restaurants are forced to overbook and make the guests (that actually showed up) wait, or they do what we do, turn away guests for some prime-time slots because they're booked, and then have empty tables."

So, no, you can't just overbook, ask for and place charges on a credit card (as is the case at many high-end restaurants in major cities), hand out tickets or cancel reservations. They set a bad precedent that, in many cases, is ultimately bad for business. Venting on Twitter may not seem like a better alternative, but Ellis -- a graduate of Cornell University's School of Hotel Administration -- says it gives him a means of venting at customers who "probably don't know, and if they know, they probably don't care."
While the casual dining industry's slump since the recession has rightly given patrons the idea that a restaurant needs them more than they need it, it's also introduced some customer behavior that's prompted restaurants to issue the occasional unorthodox corrective. In Japan, for example, high-end all-you-can-eat sushi restaurants have begun fining customers for leaving food on their plates. In the U.S., service industry employees have taken matters into their own hands by calling out customers who have stiffed Applebee's waitresses on tips and left $10 tips on $1,500 pizza deliveries that required a driver to haul around 85 pies.
Restaurants and patrons are engaged in a war of words that seemingly no one is listening to. Customers want better service or, failing that, some value for their spending. Restaurateurs want to be treated like servers instead of servants and don't want to be stood up, complained about or torched on Yelp just for having the audacity to serve people a meal they didn't feel like cooking.
Perhaps when either side starts listening, business will boom once again and the public shamings can cease. Until then, the problem is everyone.
DATA PROVIDERS
Copyright © 2014 Microsoft. All rights reserved.
Fundamental company data and historical chart data provided by Morningstar Inc. Real-time index quotes and delayed quotes supplied by Morningstar Inc. Quotes delayed by up to 15 minutes, except where indicated otherwise. Fund summary, fund performance and dividend data provided by Morningstar Inc. Analyst recommendations provided by Zacks Investment Research. StockScouter data provided by Verus Analytics. IPO data provided by Hoover's Inc. Index membership data provided by Morningstar Inc.
MARKET UPDATE
[BRIEFING.COM] The IMF expressed its concerns before the start of today's trading that "excessive risk taking may be building up" with valuations for just about every major asset class looking stretched.

As one can see from the standing of the major indices, that warning went in one of the market's ears and out the other. Actually, we're not even sure it went in one ear. The market started with a bullish bias and has maintained that bias throughout today's session.

The ... More
More Market News
TOP STOCKS
Meet Alibaba's new billionaires
Despite its size, the IPO will create just two new members of the 10-figure club from its executive ranks. A few others could net hundreds of millions.